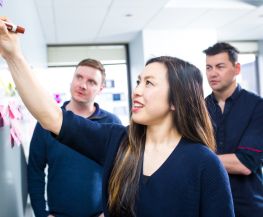 Information Technology • Other
We're a technology firm based in Chicago with offices in San Francisco, Indianapolis, and Birmingham, AL. Working with government and utility clients, we provide end-to-end payment solutions and digital services that integrate with client databases through a state-of-the-art unified API. We're creating a global platform that meets local needs.

EMX is a technology company that lives at the intersection of data and media. Our closed-loop solutions unify publishers and advertisers in an independent and transparent ecosystem.