Fintech, Unlimited Vacation Policy, Scala
3 Companies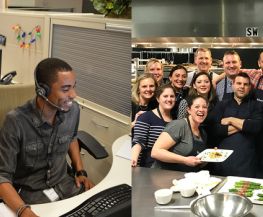 For over 30 years, Rewards Network has powered the leading dining rewards programs in the United States. Thousands of restaurants benefit from the financial and marketing services provided by the company, which include the provision of capital and numerous promotional programs via email, mobile and social media.

Founded on two basic ideas--people matter and delivering value is the highest priority--Inspirant Group is a digital transformation "consulting" (we prefer Unconsulting) firm intent on changing the way consulting is done.

At Morningstar, we believe in building great products in-house in a highly collaborative, agile environment where we focus on technical excellence, the user experience, and continuous improvement. Our technologists represent a range of skills and experience levels, but they all view their work as a craft and push technology's boundaries.