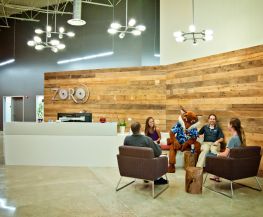 Our e-commerce website has everything businesses and consumers need to clean, build and fix almost anything, at prices that make sense. We've got over 2 million products (and counting) that are shipped fast and often free. Throw in our award-winning culture and customer service and you'll find Zoro an amazing place to work and grow!

Grubhub is the nation's leading online and mobile food ordering and delivery marketplace dedicated to connecting hungry diners with local takeout restaurants.

Since launching in 2013, Reverb has grown into the world's most popular music gear site, connecting millions of people around the world to the gear and the inspiration they need to make music. Our growing team comes to work each day to make Reverb the best place for musicians and music lovers to buy, sell, and learn about music gear.