Wearables, 3D Printing, Hardware, Company sponsored family events
2 Companies
Wi-Tronix is a leading provider of remote monitoring, video analytics, and predictive diagnostic solutions for high-value mobile assets in rail, marine, mining, and other industrial markets. Utilizing both edge computing and cloud-based SaaS services, Wi-Tronix provides real-time data aggregation and analytics on an unprecedented scale.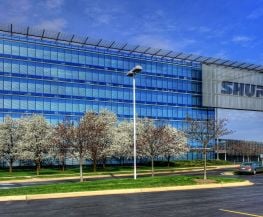 Hardware • Information Technology
Shure (www.shure.com) has been making people sound extraordinary for nearly a century. Founded in 1925, the Company is a leading global manufacturer of audio equipment known for quality, performance, and durability. We make microphones, wireless microphone systems, in-ear monitors, earphones and headphones, conferencing systems, and more.