Wearables, Marketing Tech, Beer on Tap, 1 - 10 employees
3 Companies

Accelerated Digital Media
Accelerated Digital Media is a digital agency specializing in performance marketing on the Google and Facebook Ad platforms. Our team of experienced marketers support the strategic and technical development of our clients' businesses through Social Media, Search Engine Marketing and other web-marketing tools. Visit our website to see all services.

Co-Working Space or Incubator • Information Technology
Upsuite is where teams go to find coworking space. For businesses looking to accelerate their search for the perfect coworking office, Upsuite takes the guesswork out of finding the perfect fit office for their business. Upsuite currently operates in Denver, Boulder, and Toronto, and is opening markets in Chicago, Vancouver, Seattle, and more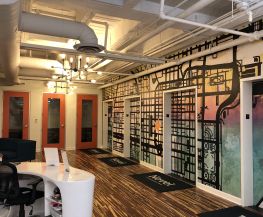 Brands around the world use LocalCLarity tools to gain insights into customer feedback trends; build relationships through direct reviews responses; discover insights across locations, cities, states, or even countries; and drive additional local web traffic to power sales.