Mobile, Stocked Kitchen, Cannabis, 50M+ amount
3 Companies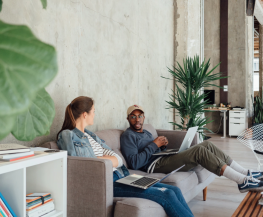 VSCO builds creative tools, spaces and connections driven by self-expression. Helping people around the world unlock their creative potential, the company continues to innovate with VSCO Membership, an annual subscription that offers advanced editing features, inspiring editorial content, and immersive community experiences.

Insurance • Machine Learning
At Root, we're doing things differently. We believe people who drive well should pay less for car insurance. Using technology in smartphones to measure driving behavior, our app lets us know who's a safe driver and who isn't. The entire Root experience lives in a simple, easy-to-use app.

Vibes, a mobile marketing leader, is a team of more than 150 experts with one common goal: unlock new revenue potential for retailers and brands. We accomplish this by uniquely combining best-in-class technology with top-notch mobile expertise.