Other, Casual Dress, Game Room, DB2, Information Technology
2 Companies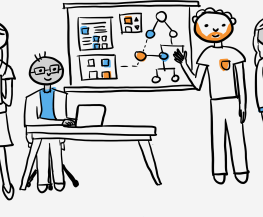 Cloud • Information Technology
At Focused Labs we take a unique approach to developing high-quality, business focused, software. We believe that digital products can and should be built to evolve with your business. Our approach is structured around delivering products to market fast, testing with real customers, and iterating based on their feedback.

Big Data • Information Technology
Aptitive is a Chicago-based tech consulting firm that helps organizations tap into the power of their data. At Aptitive, we look for the FUN projects and solutions – the ones that are exciting, challenging, and career growing experiences. We bring you a career in technology consulting without the typical life trade-offs found in the industry.