Legal Tech, Healthtech, Sabbatical
2 Companies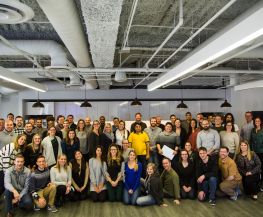 Founded in 1998, Envoy is a global immigration services provider offering the only enterprise immigration management platform that makes it seamless for companies to hire and manage an international workforce by combining expert legal representation — for both inbound and outbound immigration — and our proprietary technology.

Digital Media • Healthtech
We are a healthcare innovation company reinventing the point of care to facilitate better outcomes for patients, caregivers, and healthcare professionals. Through partnerships with health advocacy groups, leading content creators and brand sponsors, we make critical moments more impactful by bringing educational content into the physician's office.