Healthtech, Machine Learning, MongoDB, Express, Company sponsored family events, Someone's primary function is managing the company's diversity and inclusion initiatives
3 Companies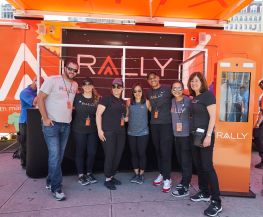 Rally Health, Inc. is a consumer-centric health experience company that makes it easy for individuals to take charge of their health and collaborates with health plans, care providers, and employers to engage consumers. The team behind Rally Health has been working together since 2010 to transform the consumer health industry.

Fintech • Machine Learning
Enova is a multinational company based in Chicago that uses technology to develop innovative financial products and services for individuals and businesses. Enova has provided more than 6 million customers around the globe with access to more than $20 billion in loans and financing.

Founded on two basic ideas--people matter and delivering value is the highest priority--Inspirant Group is a digital transformation "consulting" (we prefer Unconsulting) firm intent on changing the way consulting is done.