Enterprise Web, Healthtech, Match charitable contributions
3 Companies

Founded on two basic ideas--people matter and delivering value is the highest priority--Inspirant Group is a digital transformation "consulting" (we prefer Unconsulting) firm intent on changing the way consulting is done.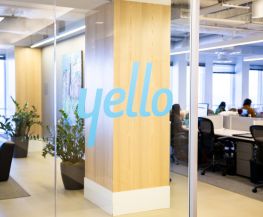 Yello is reinventing recruiting by replacing outdated practices with innovative solutions. Organizations from Fortune 500 companies to high-growth start-ups use our technologies to modernize talent acquisition processes. Our culture emphasizes collaboration and supports rapid professional growth.

Soon to be utilized by more than 50% of all US hospitals, Apervita is the leading healthcare cloud-based application development platform. Apervita exists to make it easy for healthcare enterprises to connect with the people, systems and organizations they need to, in order to save lives, improve outcomes and cut costs.