Fintech, Healthtech, Mean gender pay gap below 10%
3 Companies

Soon to be utilized by more than 50% of all US hospitals, Apervita is the leading healthcare cloud-based application development platform. Apervita exists to make it easy for healthcare enterprises to connect with the people, systems and organizations they need to, in order to save lives, improve outcomes and cut costs.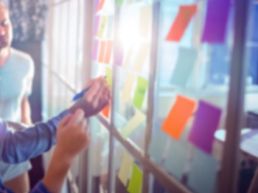 Heard by Ego & Id LLC, is a product designed to help people overcome real-life challenges and develop healthier ways of being. Our programs are founded on the core principles of mindfulness and science-backed psychology research.

UrbanStat is a real-time predictive analytics system that meshes catastrophic modeling with machine learning to keep insurers within their risk appetite while maximizing their profits. An early innovator in the industry which has multiple insurers as clients using our products & services in their core processes everyday.