Healthtech, Sales, Match charitable contributions
3 Companies

Founded on two basic ideas--people matter and delivering value is the highest priority--Inspirant Group is a digital transformation "consulting" (we prefer Unconsulting) firm intent on changing the way consulting is done.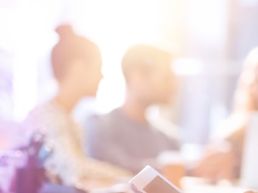 Legal & General Investment Management America
Legal & General Investment Management America, Inc. (LGIMA)* was founded in 2006 and specializes in fixed income, liability driven investment (LDI) solutions and index capabilities for the US institutional market. We offer a range of strategies to help our clients manage their investment objectives including investment grade fixed income, which can

Soon to be utilized by more than 50% of all US hospitals, Apervita is the leading healthcare cloud-based application development platform. Apervita exists to make it easy for healthcare enterprises to connect with the people, systems and organizations they need to, in order to save lives, improve outcomes and cut costs.