Healthtech, Wellness Programs, 51 - 200 employees
3 Companies

Pareto Intelligence is a leading healthcare solutions company modernizing the way health plans and providers succeed in value-based care. These solutions are supported by proprietary algorithms, predictive models and advanced data science that have analyzed over $100 billion in claims/medical costs and touched over 14 million lives.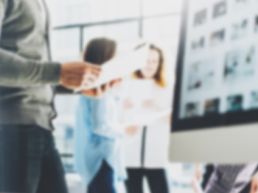 Novos Growth Partners uses the latest software and data management paradigms to build competitive advantage for clients in the pharmaceutical marketplace.

Soon to be utilized by more than 50% of all US hospitals, Apervita is the leading healthcare cloud-based application development platform. Apervita exists to make it easy for healthcare enterprises to connect with the people, systems and organizations they need to, in order to save lives, improve outcomes and cut costs.