Music, Job Training & Conferences, Performance Bonus, Restricted work hours, Return-to-work program post parental leave
3 Companies

Since launching in 2013, Reverb has grown into the world's most popular music gear site, connecting millions of people around the world to the gear and the inspiration they need to make music. Our growing team comes to work each day to make Reverb the best place for musicians and music lovers to buy, sell, and learn about music gear.

PHMG creates inspiring audio branding productions for 36,000 clients across the globe, combining compelling copy, world-class voice artistry and an exclusive Brand-Sound-Track™. Together, these three distinct elements give each company a sound that captures and strengthens their unique brand identity.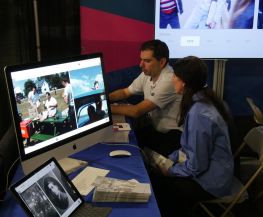 Memorable creates state-of-the-art-timelines, with scanning services to digitize film, video, images, audio and syncing apps to backup and organize digital photos and videos on computers, tablets, and smartphones. The combination covers every capture technology since the mid 1800's and provides users with a complete timeline view of their life.