Productivity, Volunteer in local community, Return-to-work program post parental leave, 1 - 10 employees
2 Companies

Productivity • Real Estate
RE investment offers incredible risk adjusted returns, but has always been secretive and exclusive. The internet and a relaxed regulatory climate are changing that, and we here at GB are leading the way. We're a B2B SaaS that helps RE Investment firms organize and service their deal pipeline, raise capital, distribute returns and manage relations.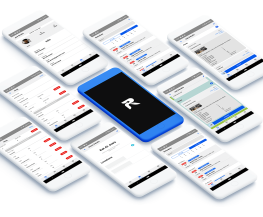 Enterprise Web • Productivity
Route is a business management platform for Service Companies. Featuring Solutions for Walkthroughs, Bidding, Contract Management, Scheduling, Inspections, and Workforce Management, our SaaS based Software was built for the unique and complex needs across industries such as Field Services, Facility Maintenance, and Property Management.