Child Care Benefits, 1-100K amount, 500K-1M amount, 101K-500K amount
2 Companies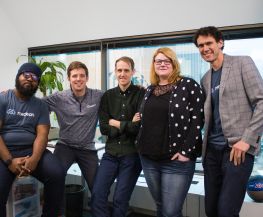 The smarter, simpler way to budget and take control of your money. Medean is the all-in-one budget tracker and P2P financial planner that finally puts your spending and savings into context. Find out how your finances compare with people like you, complete money-saving Achievements, and track your Medean Score.
HR Tech • Professional Services
Named as the No. 1 Company to Work For In Chicago by Crain's last year, we are the world's most innovative engineering staffing specialists. Our vision is to build a company the world wants to work for. Whether you're a seasoned sales veteran or a fresh graduate looking for the first step in your illustrious career, we'd love to hear from you! We...