Pet Insurance, 1-100K amount, 1M-5M amount
2 Companies

Agency • Information Technology
Tandem is a trusted strategy, design, and technology partner. We deliver custom software that inspires people and drives business forward. Our unique process brings every voice to the table. We engage with customers, researchers, engineers, and designers in order to approach every problem with a broad set of perspectives.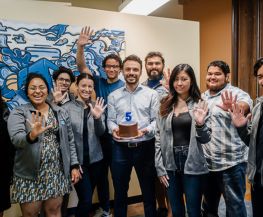 Hardware • Information Technology
PrintWithMe is printing made simple. PrintWithMe is the first network of wireless printer kiosks in the United States, with kiosks in convenient locations such as apartment buildings, retailers, co-working spaces, and more. Operating in all 50 states, PrintWithMe enables anyone to print securely from their digital device in seconds. Since 2014,...