401(K) Matching, Unlimited Vacation Policy, Pet Insurance, Performance Bonus, Open office floor plan, Cross functional training encouraged, 1-100K amount, 201 - 500 employees, 1 - 10 employees
3 Companies

Consumer Web • Internet of Things
Travel ideas and inspiration from people you trust.
Out of Office is your newest travel companion. Hidden gems, best-ofs and — let's be honest — the highlight of your trip, with OOO you always know where you're headed next.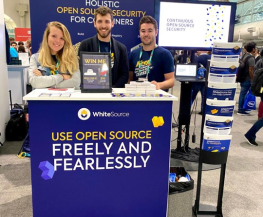 WhiteSource is the industry leader in open source security management.
Founded in 2011, our vision is to empower businesses to develop better software faster by harnessing the power of open source. WhiteSource is used by more than 800 companies worldwide, including 23% of Fortune 100 companies.

Crowdfind uses image-based technology in their software offerings to help companies create better workflows for their day-to-day tasks. Today, society heavily relies on images to communicate and we believe businesses need to adapt to this shift. Our software in facility maintenance and lost and found both begin with taking a photo.