Free Daily Meals, Fitness Subsidies, Pair programming, 1-100K amount, 101K-500K amount
3 Companies

UrbanStat is a real-time predictive analytics system that meshes catastrophic modeling with machine learning to keep insurers within their risk appetite while maximizing their profits. An early innovator in the industry which has multiple insurers as clients using our products & services in their core processes everyday.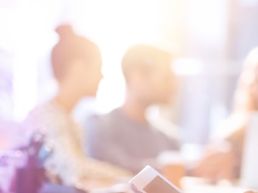 We are an operations and consulting firm for plastic surgeons and dermatologists. We offer a number of service lines guided at letting our surgeons/doctors do what they love, while we handle the business end. We are building towards an all-in-on platform offering physicians a single solution to view their entire financial and operational snapshot
HR Tech • Professional Services
Named as the No. 1 Company to Work For In Chicago by Crain's last year, we are the world's most innovative engineering staffing specialists. Our vision is to build a company the world wants to work for. Whether you're a seasoned sales veteran or a fresh graduate looking for the first step in your illustrious career, we'd love to hear from you! We...