Big Data, Remote Work Program, 1-100K amount, 1M-5M amount
2 Companies

Cloverpop (a Clearbox Decisions Company)
Artificial Intelligence • Big Data
Clearbox Decisions is on a mission to change business decision making. Each year, tens of billions of dollars are lost or wasted because of bad decisions, and we're here to fix that. We've built the first system of record for business decisions (think Salesforce for decision management). Through our software platform, Cloverpop (www.cloverpop.com)...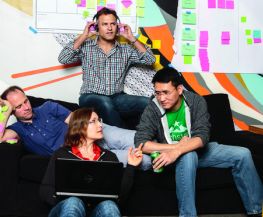 Artificial Intelligence • Big Data
Founded by a team of data scientists, programmers, and eDiscovery experts, NexLP uses Artificial Intelligence and Machine Learning to derive actionable insight from unstructured and structure data. Powered by a proprietary cognitive computing engine, NexLP uses next generation text analytics to help corporations uncover answers in their data.