Recreational Clubs, Sabbatical, 1 - 10 employees
3 Companies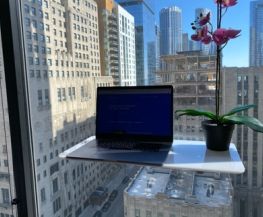 We're a custom software and data science consulting startup based here in Chicago. Our clients are supplying the world's largest airports, transforming automotive retail, launching next-generation mobile games, and more. We help them discover data insights and run smarter operations using cloud and mobile solutions purpose-built for their work.

Productivity • Real Estate
RE investment offers incredible risk adjusted returns, but has always been secretive and exclusive. The internet and a relaxed regulatory climate are changing that, and we here at GB are leading the way. We're a B2B SaaS that helps RE Investment firms organize and service their deal pipeline, raise capital, distribute returns and manage relations.

We're Zcruit, a Chicago-based startup that helps college sports teams recruit more efficiently. While we currently work with over 50 Division 1 football programs (including every National Champion since 2002), we now have our sights set on expanding to help coaches across all sports and divisions discover prospective student-athletes.