Hello, we're Wellspring
Ideas, expertise, and intellectual property are the building blocks of product innovation. Companies source these assets from partners around the world and combine them in much the same way that manufacturers combine parts. However, unlike physical supply chains, there has never been a way to identify the best suppliers, map network relationship...
Why Work with Us?
Every half hour 150 scientific articles are published and 700 patents are filed. Companies need to pay attention to these discoveries or they will miss the next breakthrough in their industry. Wellspring is the only software that connects businesses to innovation ecosystems and the only software that allows them to see disruption before its too...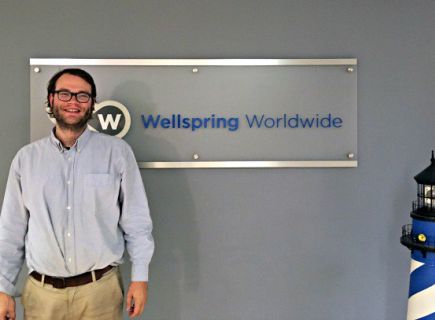 We're Hiring
We're
Hiring
Where we are
350 N. LaSalle Blvd, Suite 1200, Chicago, IL 60654
350 N. LaSalle Blvd, Suite 1200, Chicago, IL 60654
Our funding history
Investors:

Plymouth Ventures, MK Capital