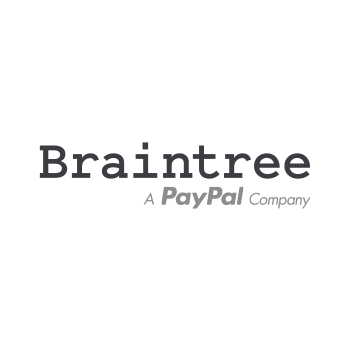 Business Analyst - Account Management Team
About Us:
Braintree builds products that make payments easier—so easy that they fade into the background, making entirely new kinds of interactions possible. Interactions like seamlessly paying for your ride share—or the condo you rented this weekend—without presenting a card or pressing a button, or buying a lamp on Pinterest...right from Pinterest. The Braintree full-stack payment platform lets companies build their own experiences and then scale their businesses around the globe. We're known for our technology but we're also known for our support, with internal risk and underwriting, account management and technical support teams who ensure a frictionless payments experience.
Acquired by PayPal in 2013, Braintree is now in an even greater position to change the way people pay. Headquartered in Chicago, Braintree has offices in San Francisco, New York, Sydney, London with employees stationed around the world.
The best talent deserves the best perks. Join the Braintree Team and you'll get catered lunches, tuition reimbursement, public transit commute reimbursement, and much more! 
Check us out - Braintree on The Muse | LinkedIn | Glassdoor | Facebook | Twitter
Business Analyst - Account Management Team
The Account Management Business Analyst is responsible for working with our Account Managers and Data team to lead the charge in solving some of the most challenging business initiatives for internal and external customers. Example projects include:
Analyzing email and phone call data to increase efficiency of SMB servicing model

Compiling Quarterly Business Reviews for merchants including Uber, Airbnb and Grubhub

Analyzing and monitoring revenue, processing health, and feature usage of top merchants

Collaborating with team leads to make data-driven budget and headcount planning recommendations
Responsibilities
Partner with Account Managers (leads and team) to help craft strategy, monitor goals & achieve annual targets. Examples may include:
Develop and implement business performance metrics. Analyze and evaluate existing portfolio performance, opportunities won/lost, feature usage, etc to recommend proposals to drive revenue growth and merchant satisfaction.

Work with Account Managers to develop external facing presentations, including material for board meetings, customers, service providers, and other entities. Develop a useful depository of these presentations and keep them up-to-date.

Lead analysis projects for merchants and for Accounts team that improve or redesign business processes to increase card acceptance, revenue, team productivity, or processing expenses.

Collect and analyze data associated with all products and processing regions and report performance on a routine and ad-hoc basis - giving insight to product utility and contribution to strategic goals.

Communicate with executives and key stakeholders through presentations, well-designed data visualizations, and interactive dashboards.
Minimum Qualifications
Bachelor's degree in Engineering, Finance, MIS, or Business Administration

4+ years experience collecting and analyzing raw data to make strategic business decisions and draw actionable insights

Strong proficiency in Microsoft Office Suite (Excel, PowerPoint, Word) is a requirement

Experience with Salesforce.com, SQL, and Tableau

Experience working with and presenting data to senior leadership teams

Exceptionally strong communication skills
Preferred Qualifications
Experience working in high-growth, performance-focused environments

Innovative, self-motivated, collaborative, and capable of dealing with complex interpersonal dynamics
We know the confidence gap and imposter syndrome can get in the way of meeting spectacular candidates. Please don't hesitate to apply.
Read Full Job Description