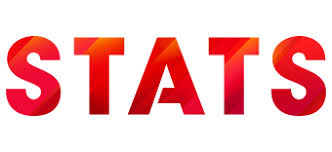 Computer Vision Development Manager
As the world's leading sports data and technology company, STATS powers sports. We are trusted by more than 800 clients around the globe to enhance fan engagement and maximize team performance by analyzing sports data from more than 100,000 games a year with unrivaled speed and accuracy. We power sports on and off the field through data feeds, video analysis, sports content and research, player tracking through STATS SportVU®, and customizable digital solutions.
For more information, go to www.stats.com and follow STATS on Twitter @STATS_Insights.
Job Description
What You'll Do:
• Lead development team, enhancing algorithms and features of the STATS SportVU tracking systems
• Develop new algorithms and features from start to finish: analyze, define and prioritize problems, design, implement in code, integrate with system, and test
• Motivate, mentor, collaborate with, and lead high-performing team members
Skills & Requirements
What You'll Need:
• Academic degree in CS, EE, Physics or Mathematics
• 3+ years of experience developing with C++
• 2+ years developing with .Net or Java
• 3+ years of experience as a team lead
• Familiarity with object-oriented design concepts
Preferred Experience:
• Experience developing algorithms
• Experience in Computer Vision or Machine Learning
• Experience with real-time software development (not embedded)
• Experience with cameras, GPU, or Video Processing
• Experience with developing, debugging and profiling multithreaded C/C++ software
• Experience with computer vision Software Development Kits (OpenCV, IPP, etc.)
• Familiarity with enterprise-level source code management
• Excellent communication skills
 
STATS provides equal employment opportunities (EEO) to all employees and applicants for employment without regard to race, color, religion, sex, sexual orientation, national origin, age, disability or genetics.
Read Full Job Description