Technology we use
Google Analytics

Analytics

Illustrator

Design

InDesign

Design

Photoshop

Design

Wordpress

CMS

Microsoft Dynamics

CRM

LinkedIn Sales Professional

Lead Gen
Location
Right next to the Apple Store, PHMG's 25th and 28th floor offices boast spectacular views of Lake Michigan and the metropolis of Downtown Chicago.
An Insider's view of PHMG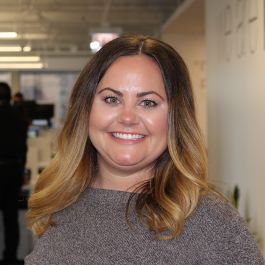 What's the vibe like in the office?
PHMG promotes a great company culture, and that's reflected in the internal relationships you develop. Professionally, it's awesome to work in an environment that supports and motivates – and personally, the friendships make happy hours on Fridays even better.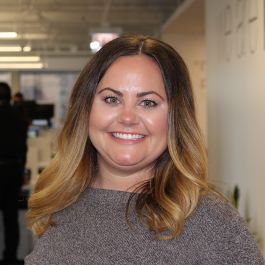 Lindsey
Audio Brand Consultant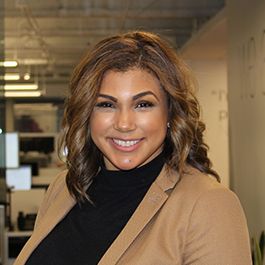 What projects are you most excited about?
I'm not just recruiting top talent here at PHMG, but building a culture with a winning mentality that rewards hard work. Seeing the team double in size, and knowing I played a part in that, is an amazing feeling.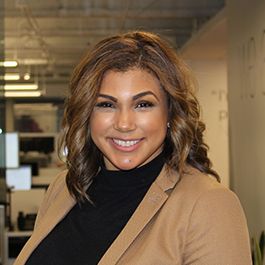 Toni
Senior Talent Acquisition Executive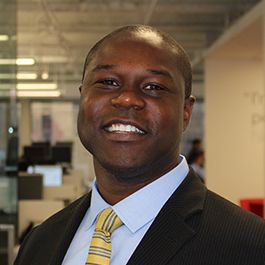 How does the company support your career growth?
PHMG allows me to focus on closing deals so I am truly able to be my best, maximize my earnings and progress in my career. The leadership stands on the front line with you to help you deliver world-class results – and brings out the best in their sales professionals.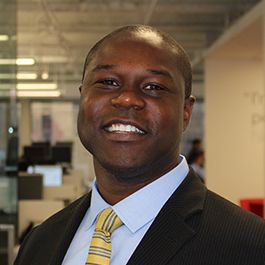 Michael
Business Development Manager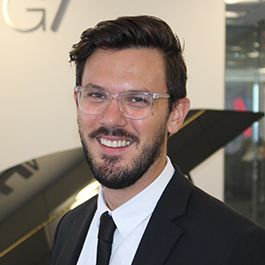 How do you empower your team to be more creative?
At PHMG, we're lucky to offer an inherently creative product which can't fail to inspire. The ingenuity of our copywriters, composers and producers is felt by staff across the company, influencing them to create in every aspect of their role.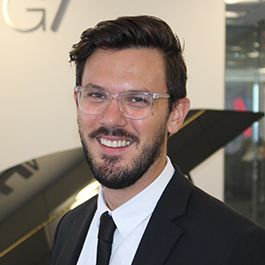 Ben
Director of Music and Voice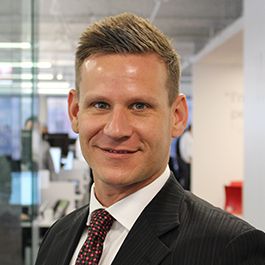 How do you collaborate with other teams in the company?
PHMG is unlike any organization I've ever experienced – you're not only a team member, you're family. All parts of this company collaborate for the good of our company and our clients, and it's great to see how everyone works together.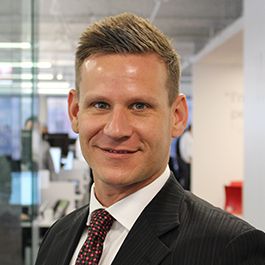 Eric
Business Development Manager
What are PHMG Perks + Benefits
PHMG Benefits Overview
It's the people that make PHMG – so it's only right that we give them something back. Split across five distinct categories of Finance, Health & Wellbeing, Lifestyle, CSR and Special Moments, our vast portfolio of PH Perks rewards staff with benefits that are more than just freebies – they make a valuable difference to their working life.
Culture
Volunteer in local community
We're proud to volunteer with SOS Children's Villages – helping out at their graduation day, and inviting their young people to our office as part of our shadowing program.
Our dedicated charitable initiative – the PHMG Foundation – raises vital funds for worthy causes across the globe, as chosen by our staff.
Group brainstorming sessions
Health Insurance & Wellness Benefits
We provide short term and long term disability.
Health Insurance Benefits
Retirement & Stock Options Benefits
All PHMG employees are automatically enrolled into a 401k, helping them save for their future.
Top performers across every department are rewarded at PHMG, earning cash bonuses, luxury nights out, trips to exciting destinations and even Rolex watches.
Match charitable contributions
Every year, we work to a fundraising target. If we reach this figure, it's matched by the company – allowing us to make a huge difference to our chosen charities.
Child Care & Parental Leave Benefits
We want to make sure you never miss those special moments, so our staff enjoy additional time off for their child's first day of school and holiday play.
Vacation & Time Off Benefits
At PHMG you're given 18-20 days PTO and up to 7 federal holidays.
All staff are entitled to take two volunteer days to support causes they're passionate about, beyond their 18 - 20 days PTO and up to 7 federal holidays.
Perks & Discounts
We help our staff save on travel with Ventra Transit Benefits, Water Taxi discounts and half-price Divvy bike rental.
Every month, our top performers dine out at the finest restaurants as part of our exclusive President's Club. And twice a year, the whole company unites at our holiday events.
PHMG staff start the day right with our Breakfast Club, enjoying a selection of free cereals every day.
Our dynamic breakout spaces are filled with ping pong, foosball and pool tables, giving competitive staff a chance to go head-to-head.
There's always a treat to be found in the PHMG kitchen with unlimited tea and coffee, soda, energy drinks, and snacks – along with ice cream Fridays in the summer.
New starters enjoy lunch on us – and our top performers are rewarded with winners' dinners on Mondays.
Cheers: Happy Hour takes place regularly at PHMG – when drinks at the office are followed by team nights out at the host of bars on the doorstep of our Downtown Chicago office.
Joining PHMG means you're part of a team in more ways than one. Our softball, kickball, soccer and volleyball teams play throughout the year in leagues across the city.
PHMG offers relocation assistance, including home finding, temporary housing, moving costs and travel expenses reimbursement for certain roles.
Free gym membership is given to all our staff, either in the on-site fitness center at our Chicago office, or for our on-the-road employees, subsidized at a gym of their choice.
Professional Development Benefits
Job Training & Conferences
We'll give you all the support you need to progress, providing comprehensive inductions, training programs and a specialist Sales Academy.
Additional Perks + Benefits
PHMG values employee recognition through our career development program and quarterly awards conferences. We also encourage team collaboration at charity events via the PHMG Foundation including skydiving, Santa Hustle, Warrior Dash, and other team events.
View full list of perks + benefits
More Jobs at PHMG
4 open jobs