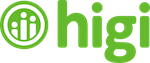 Controller
About higi:
We are a well-established youthful start-up named higi. We encourage people to monitor their vitals and lead a healthier life style by rewarding and challenging our users in fun ways. We do this through our platform, mobile App, higi Stations and Website.
Position Summary
If you are a strong collaborative leader seeking a Controller position in a fast-paced exciting environment, then this may be the opportunity for you.
As a member of the higi accounting team, you will report to the CFO at higi.  This position is responsible for overseeing a broad range of duties including:
·       Managing the Accounting/Finance Team
·       Oversight of day to day accounting operations
·       Design and preparation of monthly & quarterly investor reporting packages
·       Budgeting & Financial Planning
·       Property Tax & Sales Tax management
·        Assist outside tax accountant with preparation of annual income tax and related returns
·       Treasury management
·       Manage annual financial statement audit with independent external auditors
Qualifications / Required / Desired Skills
·       7+ years of experience with a small to midsize company.  Experience in an early stage or startup environment is a plus
·       Managerial experience (oversight of accounting department)
·       Bachelor's degree in Accounting or Business Administration or equivalent business experience
·        Excellent communication skills
·        Ability to effectively present financial information to senior management, investors & Board members
·        Experience in financial statement preparation & analysis
·        Budgeting
·        CPA is a plus
·        General knowledge of Generally Accepted Accounting Principles (GAAP)
·       Excel proficiency; working knowledge of other MS Office applications
·       Experience with QuickBooks and Intaact (or similar ERP)
Compensation Benefits:
-        Competitive base salary and incentive plan
-        Equity
-        Benefits package
o   Medical
o   Dental
o   Visions benefits
o   Life insurance
-        Unlimited PTO
-        401(k)
 This is a full-time position that requires a presence in Chicago (no remote workers please) and only for US citizens or Permanent Residents. CONTRACTORS, TELECOMMUTERS, PART-TIME APPLICANTS AND RECRUITERS PLEASE DO NOT RESPOND TO THIS POSTING.
Read Full Job Description