UI/UX Design Lead at Jiobit
Sorry, this job was removed at 9:27 a.m. (CST) on Wednesday, May 12, 2021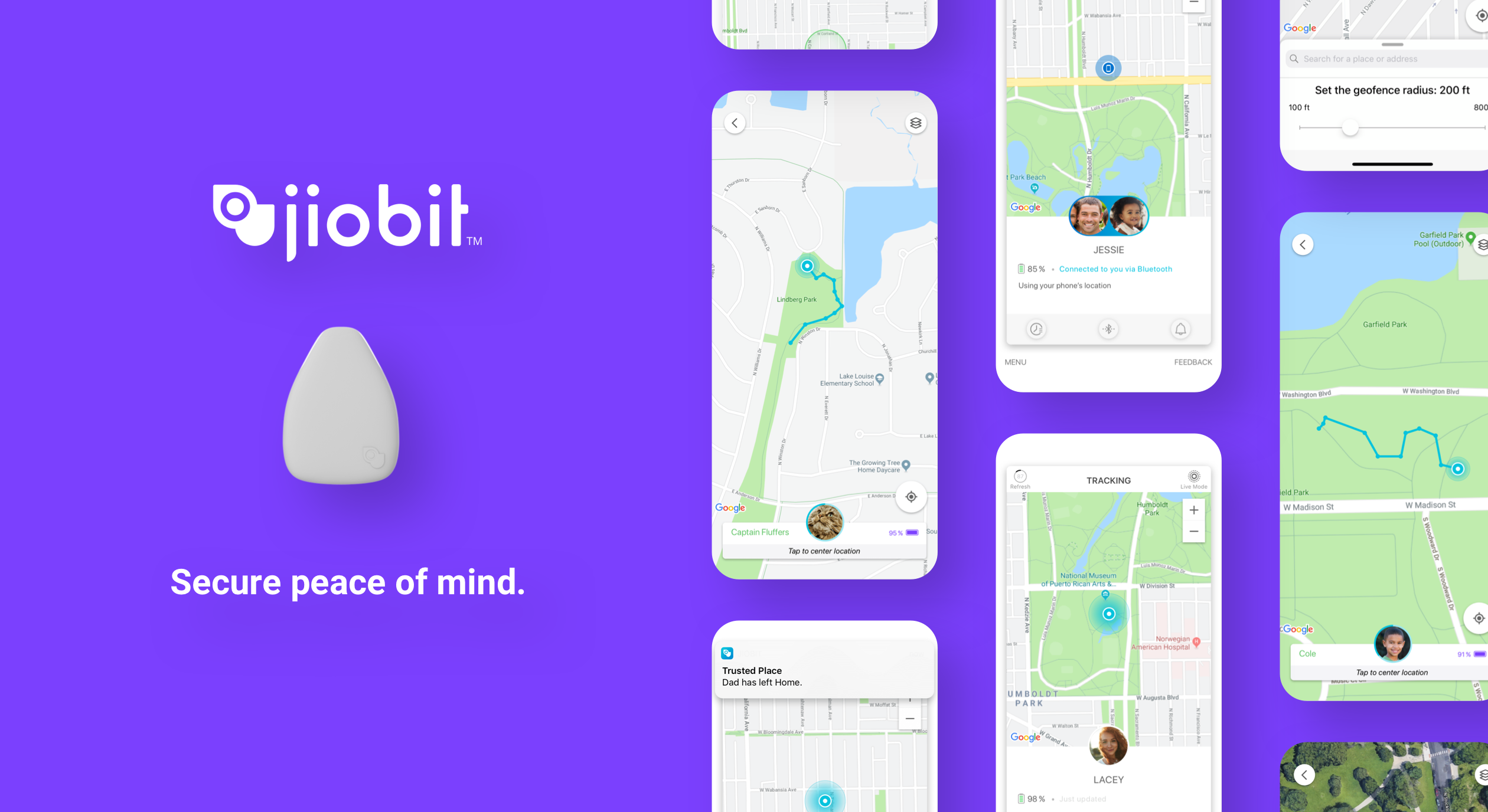 You just posted a demo video to the company's user forum of a new feature you just designed. Within minutes you receive a notification that customers are commenting on your post. You love this real qualitative customer feedback, since app instrumentation and analytics only tell you so much.
But it's definitely not what you expected. Seems like discoverability of the feature is a problem. One of the developers suggests making a bot, but you really don't want this to be Clippy. The product manager is advocating for a push message—meh, maybe. But these are solutions to symptoms, you want to go deeper. Plus, that's okay, done right now is better than perfect and you'll learn from this. Better for this to be in the wild. While these quick insights are interesting, time to let it soak a bit more before taking action. You are fast, but thoughtful.
After a few days, you come armed with new insights and some sketches. You needed some time to really think. During the daily standup you talk through the problem with the lead iOS dev and product manager; you outline your potential design changes. With a little customer inspiration, a few hacked up assets you did yesterday, and some analytics help, you now have been able to quickly iterate on your new design. You pitch it to the team. You don't need to, but you know that by selling it into your eng team you'll get it out a week faster. Wrong, they pushed the code in a few days. The power of storytelling and communicating your vision.
You thrive in this environment of instant feedback and continuous iterations to your designs. You love being this close to the customer. It's thrilling, and scary, but ultimately you derive energy from the opportunity to make such a big mark.
If you've gotten this far, you are nodding your head and also probably:
Challenge the status quo and find yourself asking "why" and "what if", a LOT.
View design as equal parts art and science. The creative juices you get to flex through design challenges you find therapeutic, like solving puzzles. But you also embrace data to help you iterate on the user journey.
Are intellectually honest and accept feedback from EVERYWHERE. Design evolves and your first release might not be perfect.
Have some war stories about really screwing up. It created some scars and calluses you won't soon forget.
Know that some people can distort data and engaging with humans and qualitative insights help paint the fullest picture for you.
Ask the right questions and, when posed with a problem, you peel away the layers to reveal the core issue and don't address just the symptoms. You lean on your instincts and good judgment.
What we're looking for
We're looking for curious product designers who inspire. We want explorers who are comfortable wearing a whole lotta hats and never operate just in their "lane". You motivate and challenge engineers, product managers, marketers, and whoever will listen!
You put the customer first and find creative ways to engage with them. You aren't interested in maintaining things, but scaling and building. Seeing your team's work being used by hundreds of thousands of people on a daily basis makes you tick. When your designs are pushed live, people are instantly using it. Sometimes it sucks. Many times it's awesome. All the time it's motivating and thrilling.

The Opportunity and Impact
We are Jiobit; a hardware-enabled software company that helps families of all shapes and sizes move forward with ease. We make a suite of award-winning location monitoring devices and apps.
You are a doer; a scrappy, crafty, trouble-shooter. You are a creative, action-taking learner. This is someone who thrives in a fast-paced environment, and who wants to both enable those around them to create successes and grow but is also excited to make an impact with their own hands.
We are looking for someone to join us as a lead UI/UX designer. They will own all user experience responsibilities across our software products, spanning mobile apps and web. You will report to the Head of Growth & Product, and work alongside your eng and product team members. At the end of the day, this person will play a key role in helping scale Jiobit's business through product led growth - helping to build customer-loving products.
In particular, the ideal candidate will be:
Curious - doesn't need expertise in every aspect of our tech stack, but wants to learn more and finds it exciting. You don't wait for permission to kick down the door and relentlessly hunt down problems to solve.
Innovation engine - brings new, challenging ideas to the team and inspires not just the product team, but the entire company.
Battle scars - has gone through startup life (or equivalent), knows the challenges and opportunities.
About Us
Jiobit is the first of its kind patented location sharing platform, enabling the longest lasting and smallest real-time location products (indoor or out) with best-in-class security.
Featuring a host of encryption and security technologies, Jiobit is trusted by thousands of pet owners and families, as well as enterprise customers, with usage in every populated continent in the world.
Our mission is to provide the right information at the right time to the right people.
We believe that caregivers should have a single source of helpful information to guide growth and reduce stress. We envision a world where families move forward with ease using a single source of helpful information. Everything we do and everyone who works here is centered around this mission.
Basically, this is the moment you opt-out if you're not into it.
We provide competitive compensation, generous stock options, ample benefits, and clear and concise pathways to personal and professional growth within the organization
Jiobit has won an Editor's Choice Award with PCMag and has been featured on CNBC, Buzzfeed, Techcrunch, and USA Today to name a few. Jiobit has offices in Chicago and Silicon Valley. With a strategic investment from Netgear, Inc., along with Chicago-based Venture Capital firm, MATH Venture Partners, we are positioning the business for rapid growth.
What you'll get
Unlimited time off to juggle work/life balance, including 3 week minimum time off
Flexible work hours and location (optional work from our downtown Chicago office, expected work from home through most, if not all, of 2021)
Medical, dental, vision insurance (including 50% contribution for dependents)
Paid holidays
Short-term / Long-term Disability offered
401(k)
Competitive Stock Option & Equity Packages
Cash compensation between $75,000 and $110,000 (location and experience dependent) for new team members, with performance and milestone driven adjustments
More about you
Mastery of digital design and prototyping tools (Adobe suite, Sketch, Invision, etc.)
Experience designing mobile first with mobile app development platforms (iOS/Android)
Hands on experience with the customer discovery process and qualitative research
Demonstrated expertise using analytical / instrumentation tools to guide product usage insights
Expert understanding of Agile development practices and the software development lifecycle
Effective written communication and collaboration across teams - including work planning using software development tools like Jira
Strong verbal communications, demonstrated through medium-sized audience presentations
Authorized to work in the US (Citizen or Permanent Resident), no H1-B sponsorships.

Read Full Job Description