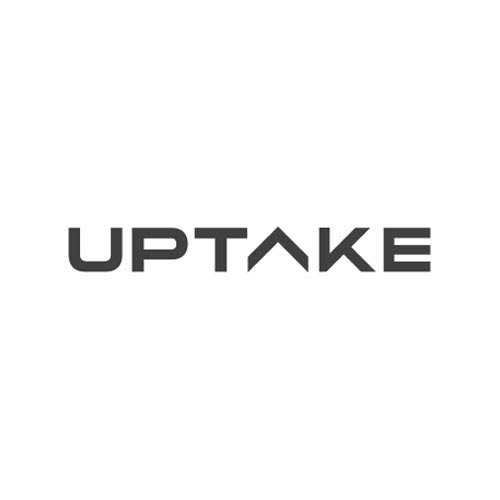 Director of Product, Data Science
What We Do:
Uptake is a Chicago-based predictive analytics SaaS platform provider that empowers major industry leaders to optimize performance, reduce asset failures and enhance safety. At Uptake, we combine our strengths—machine learning, analytics, data visualization and software development—with the expertise of our industrial partners. The result is enormous savings in development time and resources for Uptake's partners and a proven industrial grade software platform that delivers value to partners and their end customers.
What You'll Do:
The Director of Product, Data Science is broadly responsible for ensuring that our development activities align with and support the company's overarching business strategy and are consistently aimed at discovering and delivering product evolutions that are valuable, usable and feasible. The successful candidate will lead a team of several product managers, each attached to a specific product line.
Your team will be expected to grow the value and utility of their products in a dynamic, fast-moving data marketplace, with their success governed and measured by product-specific KPIs. To succeed in this role, you must possess a unique blend of business and technical savvy, a big-picture vision, and the personal drive and charisma to make that vision a reality, largely through the work of others.
This is a key strategic leadership role so expectations are high and outstanding presence and communications skills are a must.
In this role you will:
Lead, coach, mentor and develop a team of product managers, each responsible for discovering and executing product roadmaps that drive the business.

Provide business and technical understanding of integrating data into the platform

Work with business stakeholders to ensure business value is translated effectively

Manage user stories, prioritization, and roadmap

Clearly understand and articulate the value of the underlying features and products within the data science product portfolio

Work with development managers and coaches to ensure engineering teams are positioned for success

Share ownership of the holistic view of our product portfolio; ensuring that our products work in concert and are appropriately balanced against the needs of multiple customer types and stakeholders.

Partner with cross-functional leaders to refine practices, resolve conflicts, set policy and remove impediments for product development teams.

Partner with User Experience and Engineering leads on research and discovery practices that allow for rapid concept testing to ensure we deploy production-develop capabilities against proven product ideas.

Assist product managers with the creation of clear and measurable KPIs, goals and objectives, each related to the creation and enhancement of timely, high-quality products that support critical business objectives and multiple stakeholders.

Assist direct reports with ongoing prioritization and resource allocation to ensure that KPIs are effectively delivered.

Promote awareness of product teams' plans, insights and accomplishments though scorecards and other activities in order to facilitate cooperation across departments and to build a highly performing, highly motivated team.

Participate with management team on strategy, budgeting and capacity planning.

Create and foster career development and growth paths for team members in alignment with company, product and personal objectives.
Qualifications:
5+ years product management experience.

5+ years of data driven storytelling experience, working with data to deliver actionable insights and recommendations

Working knowledge of Data Science: some experience doing actual data analysis and programming.

Excellent critical thinking skills and judgment.

Demonstrated organizational and project management skills

Commitment to rapid discovery of minimum viable products, and to iterative testing cycles to sort out the most lucrative ideas and continually improve them.

Excellent communications skills with an innate ability to empathize with and relate to stakeholders at all levels of the organization.

Quantitative degree required: Stats, Math, Physics, IE, ME, Computer Science
Nice To Have
4+ years experience as a Data Scientist or technical product manager, or software engineering working very closely with Data Scientist on big data, database management, and enterprise software products

Functional understanding of modern big data technologies (Kafka, Spark, ElasticSearch)

Experience with defining operational and analytical data structures

Experience leading a team
Why Work Here
We build and deliver, then explore to build more. Curiosity and flexibility enable everything we do, and we get stronger as we make each new industry smarter. As a team, we bring our diverse backgrounds, beliefs and experiences to solve problems no one has yet to solve, at a speed no one has yet to experience. We support and challenge one another to bring out a new best in each of us, and we might have a little fun along the way.
Read Full Job Description