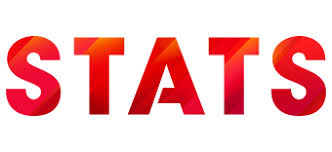 Director of Professional Services
 As the world's leading sports data and technology company, STATS powers sports. We are trusted by more than 800 clients around the globe to enhance fan engagement and maximize team performance by analyzing sports data from more than 100,000 games a year with unrivaled speed and accuracy. We power sports on and off the field through data feeds, video analysis, sports content and research, player tracking through STATS SportVU®, and customizable digital solutions.
For more information, go to www.stats.com and follow STATS on Twitter @STATS_Insights.
Job Description
Who You Are:
STATS is looking for a Director of Professional Services to create a professional services strategy for our organization in alignment with segment business objectives. You'll direct teams involved in post-sale customer onboarding, product implementation, training and additional value-added services throughout the customer's experience.  You'll oversee the creation of Statement of Work, client pricing, project timelines and deliverables to ensure client objectives are being met.  
We're looking for someone with extensive experience in growth-oriented enterprise software in product strategy, professional services, or business development, with demonstrated experience in crafting creative and innovative solutions to address business challenges. If you're results-oriented, self-driven, willing to work with ambiguity, have a "can-do" attitude and thrive at building cross-organization relationships to accomplish program and organizational goals, you're the type of person we're looking for in this role.
What You'll Do:
Define and implement STATS' Professional Services strategy
Hire, develop, and retain a new Professional Services team to support the overall revenue objectives of the business
Lead all aspects of Professional Services function, including client engagements, new product onboarding and additional services to solve ongoing customer needs
Focus on solution design, project scoping, SOW creation and project management
Actively manage performance against revenue and profitability targets; maintain control of project schedules, budget and risks, managing risk areas to ensure targets are achieved
Identify new opportunities for Professional Services in the market to solve customer needs and create new revenue streams
Develop business cases and collaborate with Product Management to launch new offerings and drive revenue creation
Drive operational results in terms of customer satisfaction, expenses, budget, performance standards/metrics, services, programs and employees
Ensure adequate level of resources in place to meet customer needs and sales demands taking responsibility for maximizing team utilization and resolving deployment issues
Engage in customer negotiations and influence and persuade key internal and external stakeholders to achieve desired business outcomes
Continually seek opportunities to increase customer satisfaction and deepen client relationships
Identify opportunities to improve team efficiency
Provide relevant market insight on a continuous basis as an input to Product Management for ongoing roadmap prioritization
Interface regularly with customers to remain current on customer pain points and market needs
Plan for team resourcing needs and manage and track team utilization and billable dollars to proactively address any issues to ensure team meets revenue and profitability targets
Interface effectively with individuals at all levels and across all functions of the organization
Contribute and collaborate with peers as member of the senior leadership team
Skills & Requirements
What You'll Need:
Bachelor's degree required, Master's Degree or MBA preferred
10+ years' experience in Professional Services or Consulting
4 + years of management experience
Past success scaling a Professional Services organization within a high growth organization
An ability to develop processes to manage complex implementation projects
Experience with agile project management, agile software product development methodologies and with Software as a Service deployment models
Proven expertise in devising and implementing processes and programs that improve efficiency and productivity, and directly contribute to the bottom-line
Depth of experience in the support and delivery of complex data and/or application product portfolios, involving the management and coordination of distributed resources
Experience drafting proposals and SOW's
Superior technical acumen and credibility with the ability to move seamlessly between big picture leadership and hands-on involvement in the product development process
Strong empathy for customers and passion for revenue and growth
Deep understanding of value drivers in recurring revenue business models
Analytical and process-oriented mindset
Demonstrated desire for continuous learning and improvement
Enthusiasm and creativity to be a leader who can inspire others
Excellent communication and presentation skills
Read Full Job Description