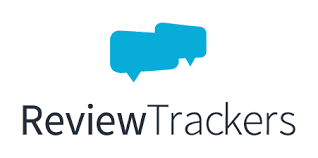 Director of Sales
ReviewTrackers is the rapidly-growing customer feedback platform trusted by tens of thousands of businesses. Using data, insights and technology, we partner with brands to ensure their customer's feedback is being heard.
We are seeking a self-motivated individual who is energized by learning new things, empowers teams, and is looking for the opportunity to do the best work of their career. The Director of Sales will lead our outbound and inbound teams and provide thought leadership, tactics, and accountability around revenue growth across the organization. The ideal candidate possesses a successful track record in both individual contributor and sales management roles. This position reports directly to the COO and offers the opportunity to take ownership of the entire sales team and processes to help us sustain our track record of triple-digit YoY growth.   

What you will contribute:
 
Team leadership that supports and develops a best-in-class sales team 
Inspire, recruit, hire, develop, and promote a best-in-class sales team
Refine and execute repeatable sales process to identify, contact, and close mid-market and enterprise accounts
Organize and lead training programs that empower the team to exceed company sales goals
Cultivate and support an environment of success, accountability and (healthy) competition

Tactical and Strategic Execution
Relentlessly pursue incremental improvement within the sales process to increase win rates, shorten sales cycles and raise our ACV 
Refine and implement incentive based comp plans to align desired actions and outcomes 
Apply metrics-based coaching using clear KPIs so every team member is clear on what is expected of them daily, weekly, monthly, quarterly and annually.   
Dedicate time with every rep on a weekly basis for individual coaching and pipeline evaluation 
Provided assists when needed to push deals on the edge to closed won
 
Who you are:
A Contributor. You get joy from getting in the  details and having a significant impact.
Metrics-Driven. You have enough experience to have strong opinions but look to support those opinions with data.
Unwaveringly Ambitious. You are intrinsically motivated by doing the best work of your life, yet humble and excited to learn. We are giving you the chance to demonstrate your ambition in integral parts of the company.  
A Team player. You contribute, listen, and help when needed. You understand the company moves forward only when we work as a team.
Naturally Curious. You identify problems or inefficiencies and dive in until a solution is found. Problem solving is a major part of your individual arsenal and you don't give up until it's right.
Persistent. You never leave anything unanswered, and always follow up to make sure it has been resolved.
What you have:
5 years' sales experience with at least 2 being years' experience managing a team
Enterprise sales experience with a record of success
Closed multiple deals in excess of $100k in ACV 
Experience and success managing sales cycles of various lengths
Recruited, hired and trained teams of successful reps
Exceptional ability to understand sales analytics and operations
Comfort operating in a fast paced, high growth startup environment
Experience selling to senior members of a marketing department
What we offer:
Excellent healthcare benefits that are built for both individuals and families + 100% company contribution for Health, Dental and Vision
High quality equipment and access to leading-edge technology
Competitive salary
Retirement Plans (401k), Life Insurance & Flex Spending Account
Free healthy snack foods and drinks - stocked weekly
Regularly hosted Lunch 'n Learns
Unlimited PTO
Pre-tax Transit Benefits
Casual dress, happy hours & company outings
Read Full Job Description