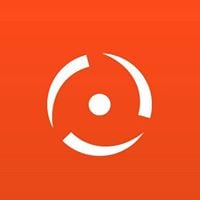 Email Operations Analyst
closerlook's Email Operations Analyst will play an integral role in creating and reporting on all email communications that we send. Responsibilities center on working closely with Strategic, Creative and Technology teams to translate communication strategies and functional requirements into operational email campaigns.
The Email Operations Analyst must have a deep understanding of how data plays a role in communications, and possess the ability and desire to understand how to apply the latest thinking in email marketing to help our clients reach their customers.
The Email Operations Analyst is part of the larger closerlook technology team and reports to the Interactive Lead, Manager
RESPONSIBILITIES
Develop and code HTML emails
Implement email campaigns and flows within an email marketing system
Monitor email campaigns, verifying deliverability, open rate and overall campaign metrics
Manage the technical execution of email marketing campaigns targeted at current customers
Identify opportunities to optimize our email campaigns to increase customer acquisition and retention
Translate communication strategy and creative design into tactical execution
Aid in the analysis and reporting of email marketing initiatives
Report marketing research and stay ahead of email marketing strategies
Work closely with the CRM data team to ensure email metrics are integrated and available in a larger CRM technical ecosystem

REQUIREMENTS

BA/BS degree required
1-3 years of email development and/or front-end coding experience with a proven track record of results
1-2 years of experience with marketing automation and campaign management software
1 – 2 years of B2B direct marketing experience
Knowledge of email-friendly HTML with experience in coding for a multitude of email systems (MS Outlook, Gmail, etc).
Understanding of the data needed to support the execution of communication strategies
Proven skills with email marketing operations, technology and campaign management
Read Full Job Description