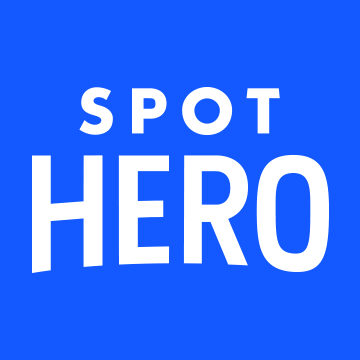 Graphic Designer
SpotHero is seeking a talented and experienced graphic designer to join the creative team in evolving our brand across both our consumer and supply-side businesses. This individual will create across many types of media: SpotHero marketing collateral, email campaigns, web, video, events, and more with imaginative, top-notch design skills, and relentless energy. Our ideal candidate has a solid understanding of how to leverage visual design towards business objectives: strategic communication, brand building, and improved user experience, and interprets even vague direction into engaging creative. You must respond to feedback eagerly, and innately distinguish between levels of stakeholder input to efficiently zero in on what matters.

You will work alongside a supportive and talented multi-disciplined marketing team within a well-rounded group of creatives and strategists and produce a ton of output at an aggressive pace. You'll also play an important role with major growth potential in which you'll learn from experienced professionals, have a direct impact on the trajectory of a great company, and laugh a lot along the way.

Who we are:  SpotHero is one of Chicago's hottest tech companies! We're rapidly growing with the mission of bringing the parking industry into the future through technology. Drivers across the nation use the SpotHero mobile app or website to reserve convenient, affordable parking in advance, on-the-go or through their connected cars, and parking companies rely on us to help them reach new customers while optimizing their business. We connect the dots with cutting-edge technology, delivering value to both sides of this exciting, evolving marketplace.
What will I do?
Co-strategize art-direction for marketing and advertising campaigns, coming up with visuals that enhance messaging and goals.

Work with an established but always evolving brand identity and find new ways to communicate our value.

Execute marketing collateral from conception through production spanning such as digital ads, case studies, websites, videos, corporate identity materials, swag, office spaces, signage, and billboards as needed.

Manage time and projects efficiently; heavy collaboration and cross-departmental communication is expected from this role.

Manage vendors and freelancers as needed, working within approved budgets and providing a first layer of feedback and guarding brand standards and guidelines at every turn.

Own the printing process for all of your own work, including end-to-end file prep, liaising with print shops and suppliers and managing the relationships.
You are:
Fast. You thrive under pressure and keep yourself inspired so you can pump out ideas and visual concepts quickly without getting flustered by the rapid pace of a startup environment.

Flexible. You know that sometimes even favorite ideas wind up on the cutting room floor. You're always willing to move on quickly, can multitask like nobody's business and switch gears on a dime.

Communicative. You're assertive and would rather over-communicate than leave anyone guessing where a project is holding. You aggressively pursue the inputs needed to get your tasks accomplished.

Meticulous. Your work is pixel-perfect, your files are organized. You proofread, you cross-check, you test links. Even if it's not technically *your* job. You fix other people's mistakes without needing to take credit for it.

Proactive. You don't wait to be told what to do! You come up with your own ideas and provide an implementation plan. You use downtime or brain-fried moments strategically to bank ideas, organize files for the greater team good, and make headway on that low-priority task.

Skilled. You've designed in a corporate environment before and are expert in all mainstay software, tools, and tech. You know which questions to ask, and when. You've got your own signature design style, as well as a working one—and you know how to play to your own strengths.
Prerequisites:
3 to 5 years of creative experience at a leading consumer brand, tech company or agency

Experience in both B2C and B2B marketing ideal

Extensive portfolio of work across multiple communications channels, including online (web, mobile, display, email) and offline (print, direct mail, signage).

Academic design background

Social and street smarts, high standards but minimal ego, LOTS of energy and motivation

Interactive design experience is a plus
What we are offering:
Excellent benefits – We cover 90% of Medical Premiums, 50% of Dental & Vision Premiums, and offer company sponsored Life Insurance.
Flexible PTO policy, generous parental leave, and great work/life balance – We value and support each individual team member.
Fun perks like snacks, catered lunches, happy hours, wellness programs, and SpotHero swag.
Annual parking stipend (duh – we help people park!).
The opportunity to collaborate with fun, innovative, and passionate people in a casual, yet highly productive atmosphere.
A workplace recognized as the Best Consumer Web Company by Built in Chicago, Top Company Culture by Entrepreneur, a Top Workplace by Chicago Tribune, and one of Chicago's Best Places to Work for Women Under 35 by Crain's Chicago Business.
Read Full Job Description