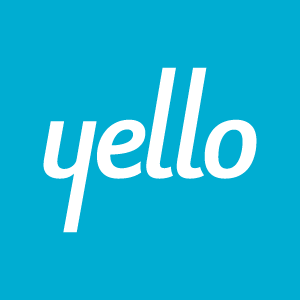 Integrations Specialist
Company Description



Yello's talent acquisition software enables companies to humanize the candidate experience by providing unprecedented speed and transparency throughout the candidate journey. Founded in 2008, Yello supports hundreds of organizations globally by serving as a key strategic partner in optimizing recruiting operations and talent relationship management.  

In 2017, Yello closed a series C funding round of $31 million and continues to grow quickly. We're looking to hire people who believe nothing is impossible, love to learn and be curious, can be accountable for success, always enjoy the journey and will own their personality. If this is you, come grow your career with Yello.




About The Role

The Integrations Specialist owns the integration process with client Applicant Tracking System (ATS) platforms, job boards, data migrations, and other related procedures involved with managing integration for new and existing clients on Yello's Enterprise and Campus platforms. 

This involves understanding and helping to facilitate business requirements definition, mapping, gap analysis, data conversion, testing, documentation, production migration, transition, post-implementation support, assessments, enhancement, security, upgrade and refinements. This includes but is not limited to:
Support the implementation of ATS and other platform integrations to include requirements gathering, configuration needs, process documentation, and testing
Lead client facing calls to gather and discuss the aforementioned information
Work closely with Yello's Client Success Group (CSG), who will provide support (as needed) for project background, field mapping, client discussions
Work directly with development teams and product owners to ensure integration requirements are met.
Work directly with Project Management to provide regular integration status updates for all integration efforts
Managing client communications, action items, updates, due dates, and deliverables related to integrations
Ensure seamless and timely integrations
How You'll Make An Impact
Serve as a liaison between business, Product, CSG, Project Management, Development, and clients. Manages expectations of key stakeholders through frequent and transparent communications.
Work with the aforementioned teams to:

Understand and document integration needs and requirements
Translate business needs and requirements into technology solutions
Develop project goals, priorities, and approach/create project plans and monitor on-time delivery of project
Monitor the quality, design & development of technology solutions,
Lead client facing discussions regarding integrations
Lead Grooming meetings and planning meetings with the integration development team.

Reviews project work to ensure quality and accuracy before releasing to business owners to review

If needed, establish web site testing scripts, manages the testing process, and consolidates and prioritizes edits for the development team
Facilitate meetings to obtain feedback and edits from business owners and project team

Keep projects moving efficiently and help project team stay on track with their responsibilities
Improve integration process from requirements gathering to integration throughput by working closely with development, client success, and project management.
Ensure smooth and on-time deployments

Determine deployment requirements (e.g. timing, audience, communications, training, etc.) working with project team members
Identify and resolve potential risks and issues to meeting the deployment requirements and timing early on

Facilitate meetings with project team members on a regular basis to review project status
Conduct independent research and becomes subject matter expert regarding various external systems including but not limited to ATS, APIs, job boards, etc.
Work closely with Yello's Client Success Group, who will provide support (as needed) for project background, field mapping, client discussions
Work directly with Project Management to provide regular integration status updates for all integration efforts
What We're Looking For
A Bachelor's degree or equivalent experience or education is required 
2-4 years of experience in a similar role (customer success, implementations, integrations, etc) 
Strong analytical, problem solving skills with critical thinking ability. You enjoy identify root causes and solve difficult problems.
Highly enthusiastic, good sense of humor and positive, customer-service mindset 
Strong organizational skills with the ability to multitask in a fast-paced environment 
Previous experience working in HR systems is a huge plus
Additional Information
We are the trailblazers in our space and we continually strive to learn and grow, but there is always time to celebrate a colleague's birthday or a recent success. We dress casually, have one of the best views in the city and the whole team sports Apple laptops. Our CEO Jason Weingarten and President Dan Bartfield always have their office doors open. And with opportunities for professional advancement, medical, dental and vision insurance, and a 401K match – Yello has you covered.
Yello is an Equal Opportunity Employer. All applicants will receive consideration for employment without regard to race, color, religion, sex, pregnancy, sexual orientation, gender identity, national origin, age, protected veteran status, or disability status.
Candidates local to Chicago are preferred.
You must be authorized to work in the United States.
Must be able to sit or stand for continuous periods of time
This role frequently communicates/interacts with individuals, must have strong written and oral communication skills
Yello reserves the right to assign or reassign the responsibilities and requirements to this job at any time
Read Full Job Description