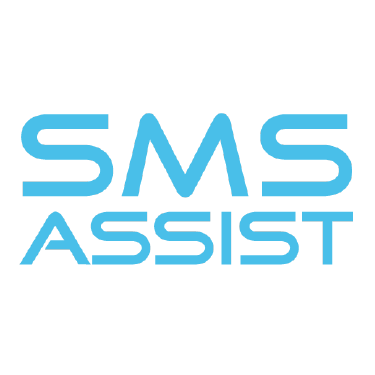 Online Reputation Specialist
SMS Assist is looking for an Online Reputation Specialist to join our growing team!
Online Reputation Specialist Core Responsibilities
The Online Reputation Specialist will review, research and following up on surveys/reviews and escalations from our residents
Responsible for tracking and managing hundreds of reviews and or escalations per week
Resolve or escalate all disputes or unsatisfied reviews, ensuring proper follow up and action is being taken
The Online Reputation Specialist will be responsible for requesting that Residents are updating their online reviews once the escalated issue has been resolved
The Online Reputation Specialist will manage all entries in our databases and ensure consistency and accuracy
Develop and maintain positive customer relations required to ensure superior customer satisfaction
Consult with customers about their service needs and wants
Receive and manage customer calls and email requests for services
Identify, research, and resolve customer issues using the company's web-based systems and databases
The Online Reputation Specialist will maintain open communication with affiliates throughout the duration of the relationship
Seek ways to innovate or improve current processes and procedures within area of responsibility
Other duties/ special projects as directed
Online Reputation Specialist Key Competencies
Social media/online review experience a plus
Strong written and verbal communication skills
Strong Microsoft Office skills with an emphasis on Excel
Effective problem-solving skills
Enjoys interacting with customers, is open-minded, and not afraid to pick up the phone to work through a problem or opportunity
High integrity
Flexibility, adaptability and able to juggle multiple projects and priorities in a fast-paced environment
Online Reputation Specialist Education and Experience
Bachelor's degree (or equivalent experience- Typically 1+ years of related, progressive work experience would be needed for candidates applying for this position who do not possess a bachelor's degree)
Previous customer service experience a plus
Professional, relevant examples of solving tough customer issues
Online Reputation Specialist Additional Requirements
Please note this job description is not designed to cover or contain a comprehensive listing of activities, duties or responsibilities that are required of the employee for this job. Duties, responsibilities and activities, and schedule may change at any time with or without notice.
Online Reputation Specialist Job Classification
This is a full time non-exempt position
The schedule for this position is Monday- Friday 8:00 AM-5:00 PM
Internally this position is known as Online Reputation Specialist
SMS Assist is an Equal Opportunity Employer (EOE) that welcomes and encourages all applicants to apply regardless of age, race, color, religion, sex, sexual orientation, gender identify and/or expression, national origin, disability, veteran status, marital or parental status, ancestry, citizenship status, pregnancy or other reasons prohibited by law.
Read Full Job Description