Product Marketing Manager at YouCopia
Sorry, this job was removed at 11:08 a.m. (CST) on Friday, November 12, 2021
YouCopia is looking for a Product Marketing Manager to join our growing Product Development team. This person will be responsible for understanding industry trends, organizing market research, reporting on consumer insights, and mining current sales data to fill the Ideation Pipeline. They will collaborate with product designers and project managers to build innovative "woo hoo" products that meet consumer needs. They will work closely with the Sales and Marketing teams to communicate new product launch information and capitalize on customer opportunities. As part of a small team, the Product Manager will have significant impact as we thoughtfully expand our product line, market share and brand success. This position reports to the VP of Product Development.
What will you do at YouCopia?
Formalize and execute our discovery program to maximize consumer insight, influencer feedback, sales data, category trends, proprietary studies, and the full resources of the product team.
Manage the Ideation Pipeline and opportunity backlog to consistently innovate and improve product output and success rates.
Participate in weekly meetings to contribute to the development process alongside the Product Designers and Project Manager, ensuring new products meet design direction and consumer needs.
Collaborate with Sales team to capture customer opportunities, providing suggestions for product extensions and enhancements. Client-facing meeting participation is possible.
Define the Product Sales Roadmap, working with various teams to meet planned delivery cycles and key launch dates.
Build and present Product Brief information, including key features and benefits, for new products to cross-functional teams.
Consult on pricing, positioning, packaging development and marketing assets to optimize consumer understanding, experience and satisfaction.
Work closely with operations to assist in the setup and management of new items. Recommended discontinuations during annual sku rationalization process.
Evaluate, recommend and manage external vendors – such as packaging designers and market researchers - to support the PD team, where appropriate.
Desired Skills and Experience
5-8 years of CPG product marketing, development and/or related experience
Bachelor's degree in business, or a related field
Experience seeing projects through the full PD life cycle with emphasis on concept development and product launch
Excellent ability to research, coordinate and communicate information efficiently
Proven ability to creatively solve problems while being passionate about product and consumer experience
Responsive, organized, hard-working and positive at your core
Collaborative work approach with the ability to succeed in cross-functional team atmosphere
Strong interpersonal skills and entrepreneurial mindset
Efficient with communication tools and Microsoft Office Suite (Word, Excel, PowerPoint)
Benefits
Being a part of a team that is growing and having fun while doing it
Competitive salary with bonus program tied to growth
Three weeks (15 days) annual paid vacation/personal time
Health (BCBS of IL), Vision, & Dental Insurance
401K with up to 4% match and no vesting period
Work from home 3-4 days a week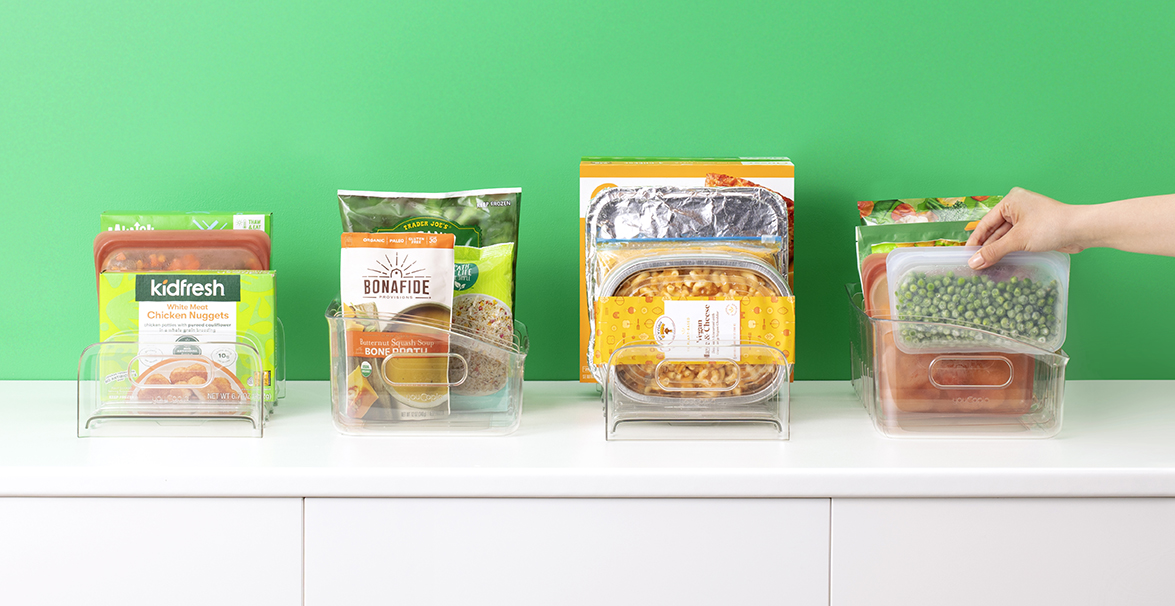 About Us
YouCopia is a growing housewares brand in the storage & organization category. Since its founding in 2009, our private company has established itself as a source for innovative products selling in major retail accounts such as Amazon, Target, Walmart and The Container Store. We're a small team that works closely together to deliver a "woo hoo" brand experience that reaches millions of consumers each year.
YouCopia is an equal opportunity employer and will not discriminate against any employee or applicant on the basis of age, color, disability, gender, national origin, race, religion, sexual orientation, veteran status, or any classification protected by federal, state, or local law.
Send resume to [email protected] and tell us your last housewares/home product purchase.
Read Full Job Description