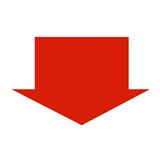 Senior Tax Manager
Job Description:
Who is GR?

Guaranteed Rate is eighth largest retail mortgage lender in the U.S. The company has become The Home Purchase Experts® by offering industry-leading self-service tools and low rate, low fee mortgages through an easy-to-understand process and unparalleled customer service. Headquartered in Chicago with approximately 3,000+ employees in 200+ offices across the U.S. and licensed in all 50 states, Guaranteed Rate has helped hundreds of thousands of homeowners with more than $23 billion in home purchase loans and refinances in the past year. 

Guaranteed Rate has been able to expand successfully nationwide through a business model that allows top originators to join the company and close more loans faster through its technology, pricing, process and support. The company now has more top loan originators in the annual national rankings from mortgage industry publications Mortgage Executive, Scotsman Guide and Origination News than any other bank or mortgage company. Having gone through explosive growth Guaranteed Rate has maintained being highly entrepreneurial while maintaining a healthy work life balance. If you're interested in working with motivated and intelligent people while disrupting an industry then we want to talk with you.

We also have:

Free 20 minute monthly massages. It's true, we don't want you to be a cramped-up mess.
A free on-site nurse. Psshh who needs a doctor's appointment when our nurse can do it all? Did we mention the free part?
An in-house café offering breakfast, lunch and a late afternoon healthy snack. All meals are subsidized so you'll never pay full price.
Access to the office gym for only $20 a year – no really - the whole year. Oh and for a puny fee you can take yoga, Cross Fit or boxing. We like our folks healthy and happy.
A 5,000 square foot rooftop deck that's available to everyone all day and all evening with wifi, two bars, music, grills and fun umbrellas and fire pits – provided it's not covered in snow.
Holiday parties? We got'em! Not just major holidays, any holiday….Marti Gras, Valentine's Day, St. Paddy's Day, Opening Day, Boxing Day (for our Canadian employee), Sweetest Day, Groundhog Day, etc..
Inter-office contests like the Great Mac-Off, Chili Cook-Off and limbo. We always keep you guessing and participating.
401k with some matching, Blue Cross health care coverage – yup, dental and vision too, Short-term disability, life insurance – we got ya covered on this one, legal assistance – for a small monthly fee and did we mention the awesome rooftop deck?

While we don't allow jeans, we also don't allow suits. We want you to just look your best every day and you'll fit right in.

 

The GR Accounting Team is looking for a self-starter and seasoned professional to work directly for the Chief Financial Officer in researching, planning and executing a best in class income tax strategy. This position presents the exciting opportunity to work independently and maintain a great work-life balance. This position will provide exposure to all the numerous facets of corporate income taxes, ranging from stock option tax accounting to state and local issues to executive compensation planning. You will be leading all the tax initiatives of the company to maximize and maintain the position of the shareholders. You will have direct interaction with senior leadership and drive tax projects as opportunities present themselves.
 

Responsibilities:

100% manage relationship with Public Accounting Firm.
Prepare federal and state corporate income tax workpapers
Prepare the tax provision, including analyses of technical ASC 740 issues
Maintain ASC 740 tax workpapers to support, under audit, the current and deferred income tax balance sheet and income statement accounts
Calculate monthly income tax accruals
Prepare current and deferred income tax adjustments
Review income and franchise tax returns
Coordinate quarterly estimated payments for both federal and state jurisdictions
Manage any federal and state income tax examinations
Prepare responses to taxing authorities' notices and document requests
Data gathering and filing of various non-income state and local tax returns such as business property tax and use tax
Various other special projects including: stock options, research and development, executive compensation, planning, and research.

Qualifications:

Above average skills in researching federal and state tax issues
CPA Mandatory
4 or more years in public accounting with experience in corporate tax
Bachelor's degree in Accounting
Knowledge of US GAAP accounting for income taxes

Guaranteed Rate is an Equal Opportunity Employer that welcomes and encourages all applicants to apply regardless of age, race, sex, religion, color, national origin, disability, veteran status, sexual orientation, gender identity and/or expression, marital or parental status, ancestry, citizenship status, pregnancy or other reason protected by law.
Read Full Job Description