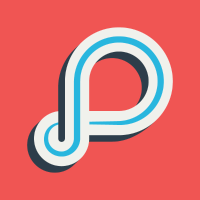 Technical Operations Analyst
ParkWhiz's mission is to bring smiles to drivers around the world by making parking more convenient, efficient, and delightful. Thousands of people rely daily on our product to find and book convenient, economical parking.
We're aggressively growing and are looking to add a Technical Operations Analyst to the team that will provide a foundation for our expanding workforce.
What You'll Do Right Away
Assume ownership of hardware and software support for the company
Manage vendor relationships including outsourced IT, equipment, and others
Manage and own all internal equipment (network routers, printers, laptops, etc)
Onboard new employees with necessary equipment and G-Suite services (phones as needed)
Troubleshoot network outages, software/hardware issues to create a more efficient environment
Become P.O.C. for G-Suite (set up user accounts, permissions and passwords)
Offboard old technology in order to maintain company and employee privacy
What You'll Always Do
Build/advise/execute a technology roadmap for sustainable IT infrastructure
Determine hardware equipment that meets each team's specific requirements to ensure the right tools are in the right hands
Inventory software in use by the team (physical and cloud) and make recommendations on what services to combine to remove duplication and ensure systems integrity
Engage and collaborate with business leaders to identify key IT needs and develop project timelines based on priorities and resources
Manage IT projects to ensure timeliness and excellence in solution delivery
Liaise with all external IT service providers
Ensure high-quality proactive end-user support for both local and remote users
Provide technical oversight, e.g., network design, application and file server architecture, information security, technology selection
In conjunction with senior management, define and manage appropriate IT-related policies
Develop and manage budget for the IT function
Manage computing hardware and software assets
Drive continuous improvement of business and IT processes
Make significant hands-on contributions to all aspects of the groups' responsibilities
What You Bring to the Table
Have 4+ years of IT experience
Minimum of 2 years of management experience
Experience working within a Google Applications environment
Knowledge of current technology, trends, and best practices
Strong communication (both written and verbal) and problem solving skills
Experience managing both Apple and Microsoft machines
Who will I work with? We are a very tight knit team that is inclusive, fun and hard working. Our number one priority after producing a great product is keeping that spirit alive. We have a firm, non-negotiable no jerk policy. We accept you for who you are and consider everyone on an equal opportunity basis without regard to race, color, religion, gender, gender identity or expression, sexual orientation, national origin, genetics, disability, age, or veteran status.
Read Full Job Description