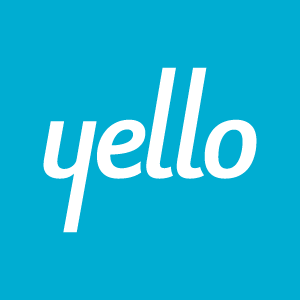 Test Engineering Lead
Company Description
Yello's talent acquisition software enables companies to humanize the candidate experience by providing unprecedented speed and transparency throughout the candidate journey. Founded in 2008, Yello supports hundreds of organizations globally by serving as a key strategic partner in optimizing recruiting operations and talent relationship management.

In 2017, Yello closed a series C funding round of $31 million and continues to grow quickly. We're looking to hire people who believe nothing is impossible, love to learn and be curious, can be accountable for success, always enjoy the journey and will own their personality. If this is you, come grow your career with Yello.
About The Role
The Test Engineering Manager will lead a team of software test engineers and provide leadership in all aspects of testing and quality assurance: test automation; testing tools; and best practices for designing automated and manual test suites. The candidate will also provide leadership in end to end testing and will be responsible for providing test reporting and metrics to the business organization. This position requires knowledge of unit and integration testing using a solution such as rspec and selenium or similar technologies.
The Manager of Test Engineering will:
Lead end to end testing efforts by defining and articulating the testing strategies, paradigms and tools to be utilized by the Yello Engineering.
Build out and maintain a set of organized, modern test plans with well defined test cases- you will take the lead on establishing an automated testing strategy
Utilize CI tools such as Jenkins and Gitlab CI to run high performance, automated tests.
Identify and describe bugs, performance issues and security risks in our web and mobile applications using a variety of tools
Transform lists of business requirements into detailed, organized sets of test cases
Work with the Production Support team on issues that require advanced troubleshooting
Champion a culture of quality throughout the organization
Develop expert knowledge of the functionality and usage of our mobile and web apps
Mentor and train test engineers
Work with dev leads to enforce and establish processes and standards such as code reviews, appropriate testing levels, and an overall quality strategy to minimize defects
Collaborate with the Yello security team to enforce secure coding practices and run automated security tests.
How You'll Make An Impact
Yello's mission is to eliminate gaps in the hiring experience. You will play an essential role in achieving this mission by collaborating with team members to create high-quality software for Fortune 500 global enterprises and high-growth companies.
What We're Looking For
You are motivated, detail-oriented and have a strong technical background. You have an eagerness to learn new technologies and leverage advanced testing tools.
5+ years of experience working with software testing tools and progressive software testing solutions
Exceptional scripting skills using Ruby-based tools such as RSpec, Cucumber and Capybara
Strong understanding of current web and mobile testing methodologies and philosophies
Ability to efficiently perform manual testing to address edge cases
Understanding of Linux command line usage and script execution
Familiarity with REST APIs and API testing approaches
Familiarity with the Rails framework and MVC architecture
Knowledge of the agile software development process
Excellent written and verbal communication skills
Four-year degree in Computer Science or equivalent work experience
Technology leadership experience managing a small to mid-sized team
Additional Information
At Yello, we work together to improve the hiring experience and power recruitment programs. Every Yello team member is empowered to grow each day and achieve new career accomplishments, and we always make time to celebrate team members' successes. Our Loop office is steps away from public transportation, overlooks Lake Michigan and our open concept office offers plenty of space to collaborate with colleagues, or to work independently. We offer health, dental and vision insurance, a competitive 401k match, a reimbursement for fitness memberships and support for ongoing learning. Above all, we look forward to coming to work each day to solve interesting problems and make the impossible, possible.
Yello is an Equal Opportunity Employer. All applicants will receive consideration for employment without regard to race, color, religion, sex, pregnancy, sexual orientation, gender identity, national origin, age, protected veteran status, or disability status.
Candidates local to Chicago are preferred.
You must be authorized to work in the United States.
Must be able to sit or stand for continuous periods of time
This role frequently communicates/interacts with individuals, must have strong written and oral communication skills
Yello reserves the right to assign or reassign the responsibilities and requirements to this job at any time
Read Full Job Description