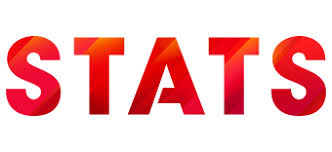 VP, EMEA Sales & Account Management
About STATS
As the world's leading sports data and technology company, STATS powers sports. We are trusted by more than 800 clients around the globe to enhance fan engagement and maximize team performance by analyzing sports data from more than 100,000 games a year with unrivaled speed and accuracy. We power sports on and off the field through data feeds, video analysis, sports content and research, player tracking through STATS SportVU®, and customizable digital solutions.
For more information, go to www.stats.com and follow STATS on Twitter @STATS_Insights.
Job Description
What You'll Do:
Lead sales and account management teams for STATS across EMEA to achieve revenue and customer engagement objectives
Define the STATS EMEA sales and account management team charter, deliverables, org structure and engagement model, focused on delighting the customer, driving value and achieving revenue targets
Ensure your team meets/exceeds its retention and revenue goals including identifying and securing upsell opportunities to drive account growth
Create and report progress against key initiatives and key team metrics
Drive cross-functional clarity and ownership on customer experience touchpoints, collect and share company-wide feedback to improve customer experience
Continue to build out a world-class customer success toolkit that will enable every one of our Account Managers to perform at his/her best.
Recruit, mentor, motivate and retain top talent
 
Skills & Requirements
What You'll Need:
Bachelor degree in business or related field (MBA preferred)
6+ years of sales and account management/customer success leadership experience with a proven track record of leading teams to successful outcomes across international markets
Understanding of the rapidly evolving digital media space
Relevant knowledge of data-driven products and APIs
Functional mastery of account planning and sales execution with proven ability to design and implement relevant programs, processes, practices and methodologies
Excellent written, oral, presentation, and interpersonal communication skills
Relationship-orientation with the ability to build relationships with peers across the company, partners, and customers
Track record of successful value delivery and client relationship development
Demonstrated ability working collaboratively across a matrix organization to achieve results important to your customers
Willingness to travel as necessary (likely twice per month) to build strong customer relationships
Proven history of self-direction, creativity, and ability to meet deadlines
 
STATS provides equal employment opportunities (EEO) to all employees and applicants for employment without regard to race, color, religion, sex, sexual orientation, national origin, age, disability or genetics.
Read Full Job Description