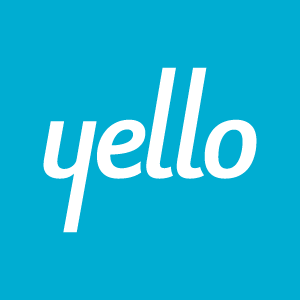 Director, Product Strategy
Company Description
Yello's talent acquisition software enables companies to humanize the candidate experience by providing unprecedented speed and transparency throughout the candidate journey. Founded in 2008, Yello supports hundreds of organizations globally by serving as a key strategic partner in optimizing recruiting operations and talent relationship management.  

In 2017, Yello closed a series C funding round of $31 million and continues to grow quickly. We're looking to hire people who believe nothing is impossible, love to learn and be curious, can be accountable for success, always enjoy the journey and will own their personality. If this is you, come grow your career with Yello.

About The Role

Yello is seeking a Director of Product Strategy to lead the effort to identify customer problems and pain points, define our product strategy, and drive our go-to-market approach. You'll lead a cross-functional team of product managers, designers, data analysts and communication specialists in activities like customer and user research, product performance reporting, concept design & testing, product pricing and positioning, launch, and commercialization . We're looking for someone who is creative, has tremendous experience as a product strategist, and is as capable of taking a hands-on role in addition to leading a team.

How You'll Make An Impact
Attract top product owner / product manager, product experience design and communication / product marketing specialists.
Mentor and manage Product staff on a day to day basis; establish clear goals and lead effectively towards their rapid and effective execution.
Identify and analyze customer pain points. Use internal customer facing teams and your own research to seek out problems that Yello is positioned to solve.
Outline the customer-side solution objectives and goals for the product, including the competitive set and differentiation possibilities
Work with technical product managers, product designers, and lead engineers to vet conceptual solutions, delivery schedules and technical feasibility
Develop the business case for the product, including: market penetration expectations, pricing, revenue expectations, payback period, etc
Create go-to-market materials (with the help of marketing and sales leaders) and timelines, including: marketing/PR plans, sales enablement, contracts, and customer success handoff
Track the performance of your product and report those KPIs to stakeholders
Propose and drive the update or sunset plans for your product to management, based on performance and market analysis
What We're Looking For
7 to 10 years of experience in a product owner role
1 to 3 years of experience in a managerial / mentorship role.
Demonstrated experience with Agile/Scrum, Design Thinking and Lean UX approaches to product definition, design, and delivery.
Knowledge of multiple functional areas such as technical product management, engineering, UI, sales, customer support, finance, or marketing.
Ability to evolve product strategy based on research, data and industry trends .
Excellent problem-solving, organizational, and analytical skills.
Ability to perform bottom-up and top-down assessments of market size and potential revenue impact.
Knowledge of product analytics and data analytics tools a plus.
Experience in the recruitment or HR technology space is a plus.
Additional Information

At Yello, we work together to improve the hiring experience and power recruitment programs. Every Yello team member is empowered to grow each day and achieve new career accomplishments, and we always make time to celebrate team members' successes. Our Loop office is steps away from public transportation, overlooks Lake Michigan and our open concept office offers plenty of space to collaborate with colleagues, or to work independently. We offer health, dental and vision insurance, a competitive 401k match, a reimbursement for fitness memberships and support for ongoing learning. Above all, we look forward to coming to work each day to solve interesting problems and make the impossible, possible.
Yello is an Equal Opportunity Employer.  All applicants will receive consideration for employment without regard to race, color, religion, sex, pregnancy, sexual orientation, gender identity, national origin, age, protected veteran status, or disability status.
Candidates local to Chicago are preferred.
You must be authorized to work in the United States.
Must be able to sit or stand for continuous periods of time
This role frequently communicates/interacts with individuals, must have strong written and oral communication skills
Yello reserves the right to assign or reassign the responsibilities and requirements to this job at any time 
Read Full Job Description