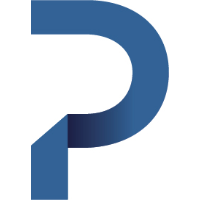 Healthcare Contracts Specialist - Temporary
Why we're excited to get to work:
The mission for Payformance Solutions is simple. We aim to be a catalyst for payment transformation in the healthcare industry. Our proprietary software solutions allow payers and providers to focus on what really matters: providing patients with access to care that yields the best health outcomes, at the lowest costs.
The healthcare industry is complex and fragmented. Payers and providers are faced with a lack of transparency and conflicting financial goals that fail to consider the health outcomes of patients. Payformance Solutions offers data-driven, turnkey software solutions that provide payers and providers with the technical tools and resources needed to design, evaluate, build, measure, and negotiate value-based reimbursement contracts — as a neutral third party. Our holistic solutions allow payers and providers to collaborate in an ecosystem that aligns financial goals with patient outcomes.
Overview: What we are looking for:
We are currently seeking temporary Healthcare Contracts Specialist to partner with our growing team of software engineers, data architects, data analysts, and healthcare policy experts to perform healthcare data analytics related work. This professional enjoys being in a fast-paced, start-up environment, tackling new challenges as they arise.  This is a temporary role who will have a strong background in provider contracting.  
Responsibilities
What you'll do:
Support our provider contracting needs on a temporary basis
Qualifications
What you'll bring to the table:
Bachelor's Degree required; Master's degree preferred
3+ years of provider contracting
Experience within the healthcare and consulting industries is strongly preferred
Leadership mentality with the ability to communicate clearly and concisely across the organization
Read Full Job Description