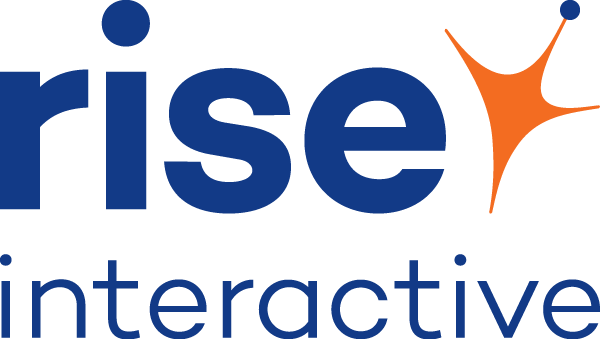 Machine Learning Engineer
Overview
Rise Interactive (http://www.riseinteractive.com), a rapidly growing full service interactive advertising agency, is looking to hire a Machine Learning Engineer, into the Innovation team. We are seeking a detail-oriented, highly motivated individual contributor that is excited about joining a new Innovation department, on a talented, close-knit team and contributing professionally to an entrepreneurial company with an expanding Fortune 500 client base.
Summary and Scope
We're looking for a Machine Learning Engineer to help us build out our personalized marketing and analytics platforms. Our platform processes billions of records today – and we're just getting started. Our goal is to find a Machine Learning Engineer with hands-on coding skills, not only just research and analytical skills. This is an individual contributor role that is expected to contribute to production solutions in addition to leading and teaching others on the team, and communicating results to business stakeholders. This position will be involved in the entire data science solution pipeline from end-to-end.
Why Rise
Fast growing company with an expanding list of Fortune 500 clients

Competitive Salary and Benefits Package

Casual Work Environment

Great Opportunities for Growth

Equal Opportunity Employer
Responsibilities
We operate a cross-functional team that specializes when needed but aims to have everyone able to contribute. Duties of the Machine Learning Engineer include:
Collaborate with stakeholders, executives and subject matter experts

Develop innovative experiment designs, modeling methodologies, real-time recommendation, and machine learning approaches to measure our advertising targeting for optimization and forecasting

Identify, generate, and select modeling features from various structured and semi-structured data sets

Train and build machine learning models to meet business goals

Innovate new machine learning techniques to address business needs

Embrace and assist in evolving our Agile (Scrum) team processes and data science role responsibilities

Own the discover, delivery, evolution, and maintenance of models and data science solutions

Design A/B and multivariate tests

Explain the what and why of particular steps in your analysis or machine learning solution to others

Naturally inquisitive and possess strong conceptual skills
Required Skills
Experience managing end-to-end machine learning pipeline from data exploration, feature engineering, model building, performance evaluation, and online testing with TB to PB sized data sets

Strong understanding of statistics, predictive modeling, multivariate analysis, machine learning and information retrieval

Smart, high aptitude to learn new things and sense of urgency to get things done

2+ years of experience working with large amounts of real data

Able to program in languages such as Python, SQL, SparkML, R, SAS

Experience with data visualization tools like Tableau, D3, Shiny

Experience writing advanced queries for large, semi-structured datasets with tools like Hadoop, Hive, Spark, MapReduce, and NoSQL technologies

Excellent communication is essential in this role -- experience communicating with diverse teams including data scientists, engineers, devops, product managers, and executive management

Experience working in cloud-only infrastructure, especially Amazon Web Services

A strong passion for empirical research and answering hard questions

Team player – demonstrated experience on a few teams that have shipped a product

Professional developer – experienced with source control (Git) and bug tracking

Practical-minded – chooses stability/reliability/maintainability over shiny new objects

Passionate about technology – ideally you build things outside of work for fun

Must be totally comfortable at the command line

Experience delivering data products in the marketing, ad tech space is also a plus.
* Indicates required field
Read Full Job Description