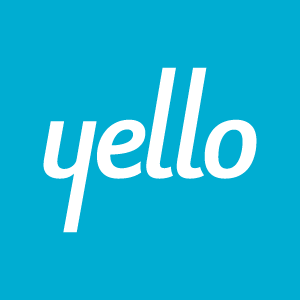 Mobile Automation Engineer
Company Description
Yello's talent acquisition software enables companies to humanize the candidate experience by providing unprecedented speed and transparency throughout the candidate journey. Founded in 2008, Yello supports hundreds of organizations globally by serving as a key strategic partner in optimizing recruiting operations and talent relationship management.

In 2017, Yello closed a series C funding round of $31 million and continues to grow quickly. We're looking to hire people who believe nothing is impossible, love to learn and be curious, can be accountable for success, always enjoy the journey and will own their personality. If this is you, come grow your career with Yello.
About The Role
Yello is looking for a motivated, detail-oriented individual with a strong technical background to join our Mobile Development Group as a Mobile Test Engineer. This individual will be responsible for handling our automated testing suites across various mobile platforms and improving upon those suites over time. They will build and maintain modularized test plans, communicate with the team on bugs and issues, and work with cutting-edge native mobile automation tools to ensure our applications continue to meet high-quality standards.
How You'll Make An Impact
Design, develop, and execute native automated UI test suites for our iOS and Android applications
Maintain and improve upon our set of organized, modern test plans with well defined test cases
Utilize tools such as AWS Device Farm or Sauce Labs to run automated tests across a wide variety of device types and operating systems
Identify and describe bugs, issues, and risks in our mobile applications to the rest of the team
Develop expert knowledge of the functionality and usage of our mobile apps
Participate in discussions with various teams on the development and testing of current and upcoming features
Transform lists of business requirements into detailed, organized sets of test cases
Help reproduce reported bugs and work with developers on resolving confirmed issues
Work with Production Support on issues that require advanced troubleshooting
Engage in knowledge sharing and professional development with Test Engineers in other areas of Yello Engineering
What We're Looking For
Bachelor's Degree in Computer Science or a related field, or equivalent experienceShould have at least 2 years of experience working with UI test automation tools
Exceptional object oriented coding skills and an understanding of common object oriented design patterns
Strong understanding of iOS and Android platforms and testing methodologies
Ability to efficiently perform manual testing to address edge cases
Understanding of Jenkins and the continuous integration process
Familiarity with REST API technologies and HTTP
Proven track record with creating new test cases in addition to maintaining and updating existing ones
Strong analytical skills and attention to detail
Excellent written and verbal communication skills
Knowledge of typical software development processes
Eagerness to learn new technologies and leverage advanced testing tools
Additional Plusses:
Experience writing code in Swift and Java
Understanding of Espresso, XCTest, and EarlGrey testing frameworks
Previous experience running automated tests on AWS Device Farm or Sauce Labs
Familiarity with building apps in Xcode and Android Studio
Experience working in an Agile environment (Scrum, sprints, planning meetings)
Additional Information
We are the trailblazers in our space and we continually strive to learn and grow, but there is always time to celebrate a colleague's birthday or a recent success. We dress casually, have one of the best views in the city and the whole team sports Apple laptops. Our CEO Jason Weingarten and President Dan Bartfield always have their office doors open. And with opportunities for professional advancement, medical, dental and vision insurance, and a 401K match – Yello has you covered.
Yello is an Equal Opportunity Employer. All applicants will receive consideration for employment without regard to race, color, religion, sex, pregnancy, sexual orientation, gender identity, national origin, age, protected veteran status, or disability status.
Candidates local to Chicago are preferred.
You must be authorized to work in the United States.
Must be able to sit or stand for continuous periods of time
This role frequently communicates/interacts with individuals, must have strong written and oral communication skills
Yello reserves the right to assign or reassign the responsibilities and requirements to this job at any time
Read Full Job Description