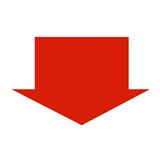 Payroll Accountant
Who we are:
Guaranteed Rate, one of the largest and fastest growing independent mortgage companies in the country, is an industry leader in delivering low rate, low fee mortgages with unparalleled customer service. Headquartered in Chicago, we have more than 3,300 employees in 162 offices nationwide and have been recognized in Chicago Tribune's Top Places to Work since 2007.
At Guaranteed Rate, we've built a corporate culture that places an emphasis on achieving success through career development, as well as through individual wellness and a healthy, balanced lifestyle. We offer our employees attractive compensation plans combined with a benefits package that includes health, medical, dental, vision and a 401K matching plan.
Guaranteed Rate is one of the ten largest retail mortgage lenders in the U.S. The company has become The Home Purchase Experts® by offering industry-leading self-service tools and low rate, low fee mortgages through an easy-to-understand process and unparalleled customer service. Headquartered in Chicago with approximately 175 offices across the U.S. and licensed in all 50 states, Guaranteed Rate has helped hundreds of thousands of homeowners with more than $65 billion in home purchase loans and refinances since 2000. Guaranteed Rate was ranked No. 1 in Scotsman Guide's "Top Mortgage Lenders 2013" honors, and was recognized by Inc. magazine as the No. 4 private company job creator in the U.S. in 2013. Visit www.guaranteedrate.com for more information.
We are currently seeking a hard-working, dedicated Payroll Accountant in our Chicago, IL office to join our innovative and passionate team.
Responsibilities:
Assist in processing of semi-monthly payroll and commission processing through ADP Workforce Now & E-time
Manage entering data in ADP along with integrity maintenance.
Manage garnishment process
Assist team members with escalated payroll-related inquiries such as: payroll deductions, wage garnishments, child support payments and employee compensation/commission inquiries.
Assist Payroll Manager to address any issues or projects.
Review processes and take parts in improving it.
Assist in monthly close activities, including updating payroll journal entries and spreadsheets. Prepare monthly reporting used for Financial Statements

Qualifications:
College Degree – Accounting and Finance preferred
1-3 Years' experience in Accounting or Finance
AMB accounting system experience helpful but not necessary
ADP Workforce Now and ADP E-Time experience helpful but not necessary, we will train
Proficiency in Microsoft Excel required
Innovative problem solver with strong analytical and decision making skills
Detail oriented, Self-starter, & Quick learner
Ability to work in a team or individually
Ability to meet strict deadlines and work under pressure
Proficiency in communicating via email and phone necessary
Guaranteed Rate is an Equal Opportunity Employer that welcomes and encourages all applicants to apply regardless of age, race, sex, religion, color, national origin, disability, veteran status, sexual orientation, gender identity and/or expression, marital or parental status, ancestry, citizenship status, pregnancy or other reason protected by law. 
Read Full Job Description