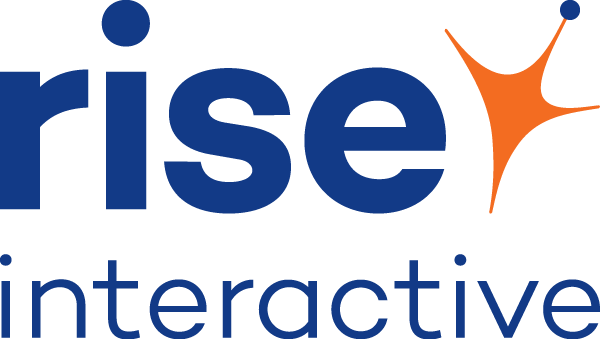 Senior Internet Marketing Consultant, Programmatic
Rise Interactive (http://www.riseinteractive.com), a rapidly growing full service interactive advertising agency, is looking to hire an Senior Internet Marketing Consultant, Display for our NEW Buenos Aires office. We are looking for a detail-oriented, highly motivated and tenacious individual that is excited about getting involved in an entrepreneurial company with an expanding Fortune 500 client base.
Summary and Scope:
The Senior Internet Marketing Consultant, Programmatic is responsible for overseeing all facets of his/her team and their accounts. This includes ensuring the execution of impactful Internet marketing programs that improve our clients' visibility as well as meet their return on investment goals. The Senior Consultant is responsible for providing leadership and input into the strategic development of their team's accounts. This includes educating the Account Team on industry trends, tactics, and conveying developments and results.
Why Rise:
Fast growing company with an expanding list of Fortune 500 clients
Competitive Salary and Benefits Package
Casual Work Environment
Great Opportunities for Growth
Equal Opportunity Employer
Responsibilities:

Client Service Responsibilities:
Manage tactical initiatives for the Client's business; maintains a focus that the deliverables and plans are in line with client's long-term goals.
Create presentations, regular reporting, and other documents for client use in the evaluation and approval of Internet marketing plans/programs.
Communicate regularly with Account Team on paperwork, status, timeline, budget, deliverables, performance reporting, competitive intelligence analysis and other follow-up items.
Work with members of the team to develop recommendations and tactical Internet Marketing plans.
Develop presentations and other materials needed for client and internal meetings.
Ensures the timely renewal of client Internet marketing programs to avoid any interruption in client service.
Provide project management on all projects within the channel team.
Acts as quality control for overall account output.
Anticipate client questions and provide thought out answers/solutions.
Demonstrate the ability to understand complex ideas/problems and articulate these and the solutions to clients.
Demonstrate a client service focus: Always thinking about how we can better serve our clients and grow their business.
Willing to go above and beyond the call of duty to delight the client and deliver excellent service.
Display Responsibilities:
Manage and execute daily media planning strategy, including but not limited to negotiation, campaign budget optimization, campaign allocation, and contracts for all client placements.
Research, plan and place media buys for new campaigns with high quality digital publishers, negotiate pricing, provide implementation documents and execution details.
Extract insight from campaign data, identify relevant trends and provide well developed proactive recommendations to enhance and exceed overall display marketing goals and objectives.
Demonstrate deep understanding of client goals in order to forecast budgets, create campaign structures and take complete ownership of multiple client accounts.
Answer campaign targeting and implementation questions for publisher relationships. 
Exhibit clear understanding of overall client messaging and recommend best practices for client banner advertising creative.
Develop and maintain publisher relationships. Contribute to partner development and issue resolution between both parties.
Stay up-to-date on and advise clients of the latest trends in display marketing or banner advertising.
Relay detailed information across channels to clearly convey status and implementation of campaigns on various Display platforms.
Exhibit strong understanding of the Display Eco-System. Understand roles and relationships between vendors and the like.
Daily analytics of campaign performance across platforms. DSP metrics and analysis as well as DFA trafficking and metrics.
Required Skills:

Strategic and creative thinking – always focusing on innovative, but measurable client solutions.
3+ Years of Experience
Understands media planning concepts such as reach, frequency, frequency management, ROI and latency.
Experience with media buying & trafficking. DFA, Atlas, DSPs, a plus.
Strong relationships with publisher and technology partners.
Proven negotiation skills.
Extremely ambitious and hard working.
Self-motivated.
Results-and detail-oriented.
Deeply familiar and passionate about the World Wide Web and online marketing.
Excellent communication skills - written and verbal.
Excellent knowledge of Excel.
Able to work with minimal supervision while maintaining focus and productivity.
Flexible.
Able to quickly adapt to new situations.
Read Full Job Description