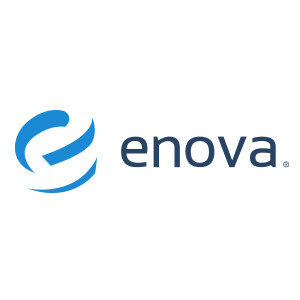 Director of Technical Operations
Director of Technical Operations
Reports To: CTO
Role Overview:
As the Director of TechOps, you will lead our 35+ person team constructed of site reliability, monitoring, release management, and Enova's internal helpdesk.

Your core responsibility will be to craft the team and tools, build the processes that support a large and growing online business, all while taking care of our customers outside and inside of Enova. Enova hires, develops and retains top talent, so you'll mentor your engineers and leads while seeing the benefits of a progressive career path yourself. As a leader, we expect you to passionately facilitate your team's growth. In return, we will set you up for success by helping you develop your professional skills and supporting your own career growth.
Your core priorities will be to:
Run and grow our Site Reliability Engineering function, sharing ownership of managing and improving our applications and infrastructure with your peers in Technology leadership.

Monitor everything. You will make sure we have early warning of potential issues before they become problems.

You will help us grow into a true CI/CD shop. We do 60+ releases a week, a trend that is likely to grow.

Drive scaling and growth requirements for our environments based on business goals.

Incidents will occur (though we have a high uptime goal and are expected to meet it). You'll need to be able to effectively handle these incidents, hitting our recovery time objectives as well as long-term solutions.

Provide great service to our internal customers and external business customers through our helpdesk
What you should have:
Minimum 10+ years of experience, strong technical acumen and 3+ years running a larger technology organization, including managing managers

Experience in running Technical Operations or DevOps in a high volume, high uptime environment

Experience in building strong monitoring, redundancy, and controls.

Experience in "leveling up" the skills and talent of a TechOps or DevOps team

Ability to establish strong personal connections, foster relationships, cultivate and inspire your team

Influence the Technology organization as a whole

Ability to attract, hire, and retain Top Talent
About our Tech Team:
We work in a mixed infrastructure environment, leveraging both co-location facilities and AWS for our production environments. Our tech stack is: Ruby on Rails, Go, Postgres, and Debian Linux. Our technical operations team works with: Chef, Big Panda, New Relic and Jenkins.
Enova Overview:
Enova is a leading provider of online financial services that leverages its advanced technology and analytics to provide access to credit for non-prime consumers and small businesses. Our roots are in Chicago, but we have served nearly 5 million customers through our six businesses in the U.S. and abroad. We pride ourselves on hiring smart and driven people who bring new and innovative ideas to the table. Our philosophy is, "Life's short. Work some place awesome."
Many of us consider our people to be Enova's best perk. But to sweeten the deal, we also have a pretty awesome list of conventional (and less conventional) perks and benefits including competitive salaries, health care benefits, a 401K matching plan, a revamped parental leave program (and brand new nursing rooms for our returning mothers!) summer hours, tuition reimbursement and a sabbatical program. And of course we also have the things you'd expect at a leading tech company in Chicago, such as the snacks, game room, onsite massages/barbers/nail technicians, monthly social events, and sporting sponsorships.
Our goal at Enova is to recruit, hire, develop and maintain a diverse workforce. It is our policy to provide equal employment opportunity for all persons and not discriminate in employment decisions by placing the most qualified person in each job, without regard to any other classification protected by federal, state, or local law.
Read Full Job Description