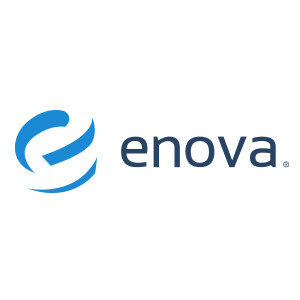 Enterprise Architect
Enterprise Architect 
Reports to: CTO
What you'll be doing:
As an Enterprise Architect, you will focus on three core things: One, guiding the design and evolution of the Enova Lending Platform, a set of common services used for all Enova's multi-national businesses and products. Two, the creation and adoption of patterns and principles used by Software Engineering. Three, serving as a leader with a vision, examining the needs of Enova's business and Technology team and pushing forward ideas on how to build for the future.
Your core priorities will be to:
Work through the Software Engineering team and Platform Product Management teams on the design, development and adoption of shared services.

Work with Principal Engineers in SE, Infrastructure and TechOps to help guide the creation of standards for their area of focus and serve as a technical mentor.

Work closely with teams in Software Engineering, Infrastructure (DevOps), and Analytics on proof of concept and reference implementation projects.

Work with Tech Leadership to identify and set the right structure and cadence for architecture reviews.

Resolve the structure and frequency of the architecture meetings; run the Application and Enterprise Architecture meetings.

Review and approve packaged software used by the firm (such as HCM, FP&A, Call Ticketing systems)

Drive infrastructure choices including overall cloud – on prem design, PaaS solutions.

Focus on the following areas of our tools and technologies:

Programming languages

Databases and data access technologies

Distributed systems design.

Interfaces between components (including external interfaces.

Service orchestration, authentication, data sharing

Development and extension of non-transactional data stores including data warehouses, analytics databases, and NoSQL databases
What you should have:
Minimum 10+ years of experience, strong technical acumen and 3+ years leading the architecture practice for a large, online business.

Demonstrated ability to influence a wide variety of stakeholders, and drive ideas through a large organization.

Experience with a broad mix of technologies, including commercial tools like Microsoft .NET as well as open source technologies.

You have led architecture for a large ecommerce or online business.

Hands-on knowledge about design patterns such as EAI, pub/sub.

Navigated through the evolution of a large-scale architecture from monoliths to services; from legacy applications to more modern ones.

You have strong communication and influence skills both internally and externally.

You are good at facilitating discussion -- and driving those discussions to completion and strong results.

You have a consistent track record of delivery.
About our tech environment:
We work in a mixed infrastructure environment, leveraging both co-location facilities (running on VMWare) and AWS for our production environments. Our tech stack is: Ruby on Rails, Go, Postgres, and Debian Linux. We use Jenkins and Chef.
Enova Overview:
Enova is a leading provider of online financial services that leverages its advanced technology and analytics to provide access to credit for non-prime consumers and small businesses. Our roots are in Chicago, but we have served nearly 5 million customers through our six businesses in the U.S. and abroad. We pride ourselves on hiring smart and driven people who bring new and innovative ideas to the table. Our philosophy is, "Life's short. Work some place awesome."
Many of us consider our people to be Enova's best perk. But to sweeten the deal, we also have a pretty awesome list of conventional (and less conventional) perks and benefits including competitive salaries, health care benefits, a 401K matching plan, a revamped parental leave program (and brand new nursing rooms for our returning mothers!) summer hours, tuition reimbursement and a sabbatical program. And of course we also have the things you'd expect at a leading tech company in Chicago, such as the snacks, game room, onsite massages/barbers/nail technicians, monthly social events, and sporting sponsorships.
Our goal at Enova is to recruit, hire, develop and maintain a diverse workforce. It is our policy to provide equal employment opportunity for all persons and not discriminate in employment decisions by placing the most qualified person in each job, without regard to any other classification protected by federal, state, or local law.
Read Full Job Description