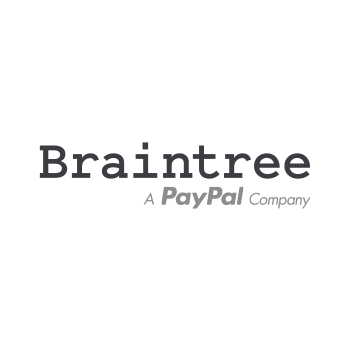 Mid-Market Account Manager
About Us:
Braintree builds products that make payments easier—so easy that they fade into the background, making entirely new kinds of interactions possible. Interactions like seamlessly paying for your ride share—or the condo you rented this weekend—without presenting a card or pressing a button, or buying a lamp on Pinterest...right from Pinterest. The Braintree full-stack payment platform lets companies build their own experiences and then scale their businesses around the globe. We're known for our technology but we're also known for our support, with internal risk and underwriting, account management and technical support teams who ensure a frictionless payments experience.
Acquired by PayPal in 2013, Braintree is now in an even greater position to change the way people pay. Headquartered in Chicago, Braintree has offices in San Francisco, New York, Sydney, London with employees stationed around the world.
The best talent deserves the best perks. Join the Braintree Team and you'll get catered lunches, tuition reimbursement, public transit commute reimbursement, and much more! 
Check us out - Braintree on The Muse | LinkedIn | Glassdoor | Facebook | Twitter
Mid-Market Account Manager
Our Account Managers are beholden to one person and one alone: our customers. Account Managers create meaningful relationships with our clients and find ways to be perpetually one step ahead of their needs. They deliver the optimal merchant experience by providing guidance and insight into payments, processing, and product.
Payments: Grasping this complex, fast-moving industry and helping clients do the same.
Processing: Analyzing transaction data to provide insight into business decisions.
Product: Knowing the Braintree platform from Control Panel to codebase and finding the right solutions for merchants.
This requires a dynamic individual with impeccable written and verbal communication skills, a track record of successful project execution, and an unnatural love for analyzing data and solving problems - all while being consultative and entrepreneurial in approach.
Your day (or night) will vary depending on requests, as you'll be on the front line servicing our merchants. This role will manage some of Braintree's largest merchants through proactive analysis of their credit card processing and future needs. Braintree is looking to bring on additional white glove support to our merchants.
Being that the goal is to provide an optimal merchant experience, this role is not commission based.
Responsibilities:
Maintain a portfolio of 25 Mid-Market merchants with Braintree, acting as a payments consultant, owning responsibility of satisfaction and retention of merchants
Provide proactive analysis on processing trends (declines, interchange optimization, chargeback analysis)
Conduct quarterly business reviews with all managed merchants
Identify and effectively help implement new products and futures, including full-stack, PayPal and PayPal products for Mid-Market accounts
Provide business support through incoming phone calls/emails for managed and unmanaged merchants
Document merchant feedback to help create the Braintree roadmap
Work with Product Managers to ensure products are being built to merchant specifications
Partner with the PayPal Strategic Growth Managers for merchants to add PayPal or issues they may see arise on their PayPal account
Lead projects as the Account Management Product Expert
Create/improve processes to increase efficiency within the Braintree organization
Actively seek growth opportunities
Requirements:
Exceptional organizational skills: At any given time, you'll be juggling multiple time-sensitive inquiries, monitoring the health of your merchant portfolio, and working on longer-term projects
Analytical: Currently works comfortably on analysis that requires pulling data from various enterprise-level systems. Experience with advanced excel required.
A quick learner: A curious person who will learn in formal training and situational environment but also develop their own deep understanding of how things get done.
Positive spirits: Someone who thrives in team environments and doesn't feel like any task is "below them."
Phenomenal communication skills: You take time to craft the best response possible because you know efficient and effective client communication is critical to their success (you're also someone who feels physical pain upon seeing misuse of your/you're). But when the phone rings and there's no time to edit a draft, you can speak crisply on complex subjects.
Customer Service: You can tell us the stories about how you turned an angry customer into one that loved you again.
Payments experience preferred
Experience with Excel, PowerPoint, KeyNote, Salesforce
Minimum 2 years experience in Account Management, Client Relations, Customer Service and/or Sales
Some travel required (10%)
We know the confidence gap and imposter syndrome can get in the way of meeting spectacular candidates. Please don't hesitate to apply.
Read Full Job Description