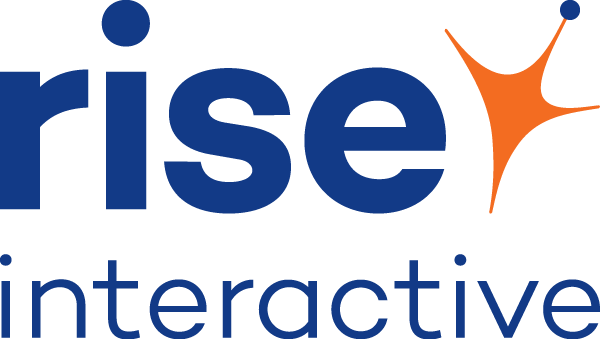 Senior Account Executive
Overview:

Rise Interactive (http://www.riseinteractive.com), a rapidly growing full service interactive advertising agency, is looking to hire a Senior Account Executive. We are looking for a detail-oriented, highly motivated and tenacious individual that is excited about getting involved in an entrepreneurial company with an expanding Fortune 500 client base.
Summary and Scope
The Senior Account Executive works in conjunction with the Account Manager to fulfill Internet marketing programs for our clients. The Senior Account Executive will assist in client engagement activities, including planning, execution, management and strategic analysis. The Senior Account Executive will support the account management team and is responsible for building and maintaining a strong working relationship with all clients. S/he will work closely with our clients and internal teams to kick off projects and keep them on track. The Senior Account Executive will have superior organizational skills and time management skills as s/he will be expected to manage the deliverables and scope all of our existing client work. The person must possess a service-oriented, positive attitude towards clients and colleagues, coupled with an appreciation of business realities and achieving deadlines.
Why Rise:
Fast growing company with an expanding list of Fortune 500 clients
Competitive Salary and Benefits Package
Casual Work Environment
Great Opportunities for Growth
Equal Opportunity Employer
Responsibilities:

Develop and execute interactive marketing strategies that enhance and exceed overall client performance expectations
Demonstrate deep understanding of client's marketing strategy and can extract insight from campaign data, identify relevant trends and provide well developed proactive recommendations to achieve longer term client marketing goals and objectives
Share responsibility for 100% client retention by working with the leadership team to maintaining mid to senior level relationships allowing us to: proactively identify client risks or opportunities and managing client teams to effectively respond to these client needs
Communicate progress of revenue to budget forecast to the leadership team throughout the year
Develop potential for new platform/defining work
Assist channel teams to complete client deliverables
Increase account size in revenue potential
Anticipate client questions and provide thought out answers/solutions
Articulate complex ideas/problems to clients
Always think about how we can better serve our clients and grow their business
Go above and beyond the call of duty to delight the client and deliver excellent service
Team Management Responsibilities:
Work with team to ensure that all client deliverables are met and client expectations are exceeded. This includes ensuring internal processes are followed, and that campaigns are being actively monitored and enhanced.
Design and direct brainstorms that are collaborative, inspiring and maximize team contributions
Participate in weekly team meetings to discuss account status and updates
Work with team members to discuss and address client challenges that arise
Provide feedback to Digital Strategy team in regards to how clients are doing
Build internal process and technology that lead to enhanced productivity
Required Skills:

Exceptional problem-resolution, including the ability to think creatively in the development of ideas/solutions that will contribute value in a dynamic, client-centered environment
Strategic and creative thinking – always focusing on innovative, but measurable client solutions
Extremely ambitious and hard working
Self-motivated
Results-and detail-oriented
Deeply familiar and passionate about the World Wide Web and online marketing
Excellent communication skills - written and verbal
Excellent knowledge of Excel
Able to work with minimal supervision while maintaining focus and productivity, but knows when to ask for help when needed
Flexible, able to quickly adapt to new situations
4+ yrs. industry specific experience preferred
Champion Rise culture
Read Full Job Description