Chicago's tech star is burning bright. The industry is churning out plenty of new launches, attracting talent from across the country and keeping the scene funded with active local investors. For our annual top 50 startups to watch list, we looked at companies founded within the last five years that are poised to usher in a new era of innovation, creativity and success.
While there are booming companies like ReviewTrackers and Opternative that are surely doing great stuff this year, we're focusing on names you may be less familiar with. These companies are using fresh funding, top-tier talent and innovative ideas to reach breakout success in 2017.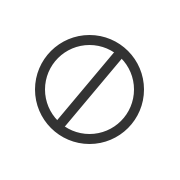 Spun out from insurance giant Allstate, Merchandise Mart-based Arity uses big data to understand how you drive. While the company hasn't gone into too much detail about its product, we've learned it will augment a car's onboard computer to anticipate breakdowns, offer insight into driver behavior and could even lead to insurance discounts for low-risk drivers. Expect Arity to offer its product later this year.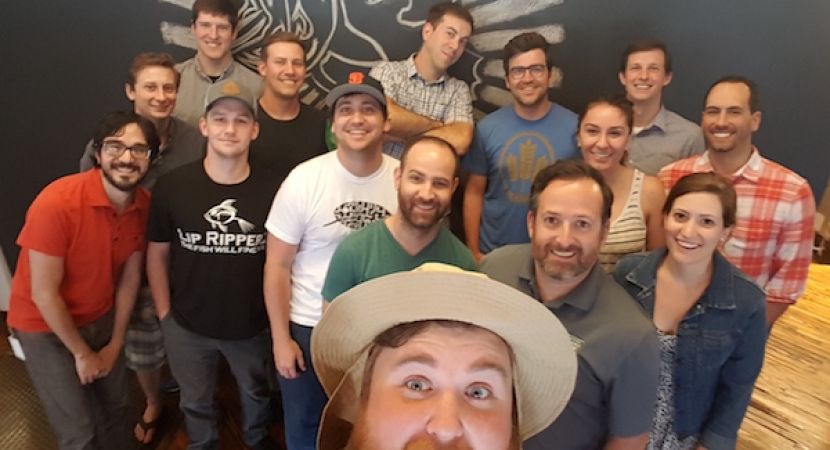 After generating millions in revenue with its fishing-based subscription box, Mystery Tackle Box recently expanded its mission to become The Catch Co. While the company's still producing the Mystery Tackle Box that sends custom fishing boxes to users based on what they're fishing for, it also has a new online shop with tackle box bundles, rods, reels, apparel and more.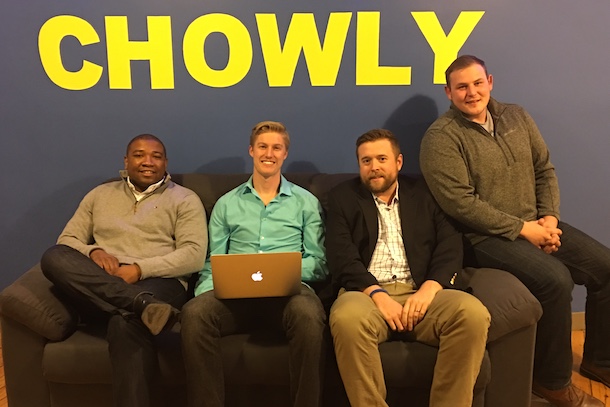 Grubhub may have disrupted the food delivery industry, but there's still plenty of room for improvement. Chowly is stepping in to streamline the restaurants' side of things, eliminating the need for faxed orders and digitizing the ordering process. The company integrates with Grubhub, Eat24 and others so workers no longer need to type in each order by hand. The company landed an undisclosed seed round led by MATH Venture Partners last year.
This stealthy insurance industry startup is keeping things quiet. Clearcover wants to make the insurance buying process more transparent. The company raised $2.5 million late last year, according to SEC filings, and they appear to be hiring. We expect to see more about Clearcover's "less is more" approach to insurance hit the wire sometime this year.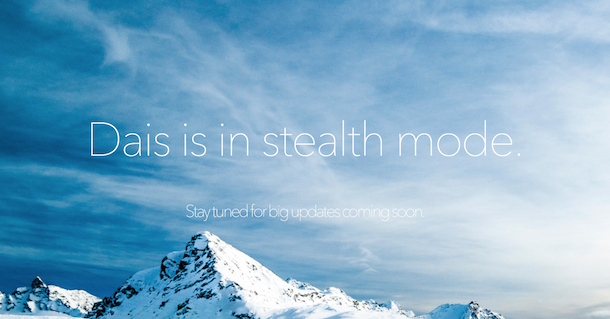 Stealth companies are always exciting to watch, but Dais Technology is really keeping things under wraps. While you can check out their website for some awesome mountain photography, there are virtually no details on the page. However, SEC filings show a $5 million funding round closed last year, and hopefully we'll get to see what that money is being used for soon.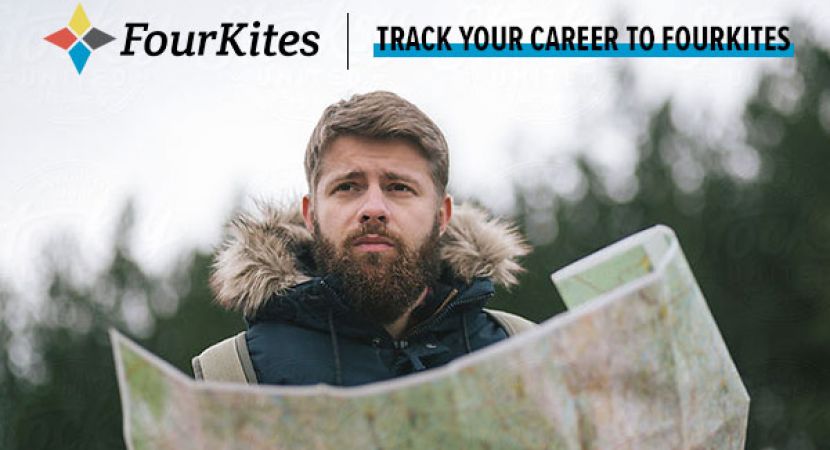 FourKites is using data analytics and cloud software to help shippers track their packages across the continent. While the company has 2.5 million tracking devices in its system already, it plans to rapidly increase that number and start tracking more details like internal container temperature, local traffic and weather delays in its system soon. To do that, it plans on hiring 100 employees by the end of 2017.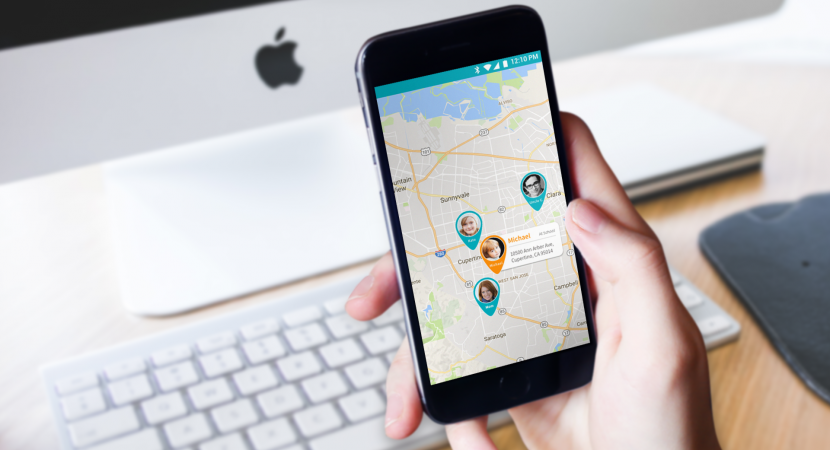 Wearables rarely look good. That's why Jio is trying to make them invisible. The company came out of stealth last year to debut the Jiobit, a nearly unseen wearable for children. With a week-long battery life and cloud connections, the sensor-laden device will help parents track kids' activities. The company is gearing up to finalize and market their product after a $1.2 million seed round and a stint at Techstars Chicago.
Many companies need specialized software that really only works for their workflow. But that often just means a jury-rigged spreadsheet that struggles under the strain of a growing startup. LogicGate offers software that lets companies create their own software to fit their needs. That's right, software to create software. But LogicGate can also help companies stay compliant or manage risk as they grow with automated procedures and simple alterations to ease growing pains.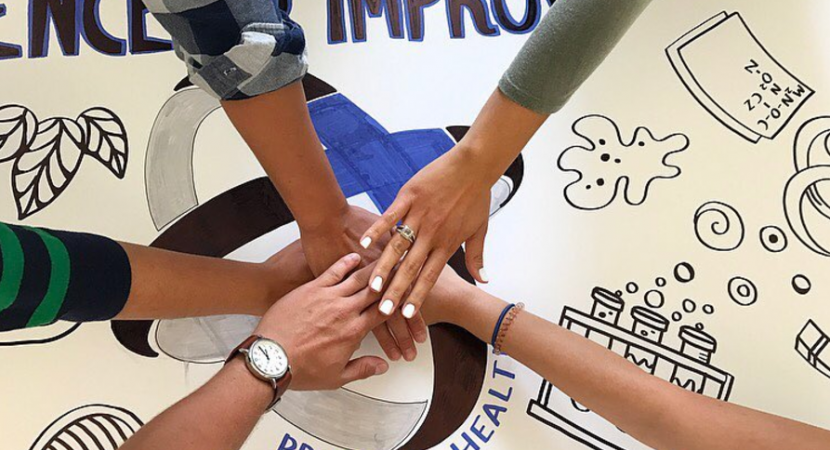 Medical waste costs you. Instruments opened unnecessarily can't just be run through the dishwasher — they have to be sterilized or thrown away altogether. Procured Health uses evidenced-based software systems to suggest when to use certain tools, reducing waste and keeping budgets down. Even before its $10 million funding in June, the company was already growing rapidly and is on track to have another big year. (Update: Procured Health is now Lumere.)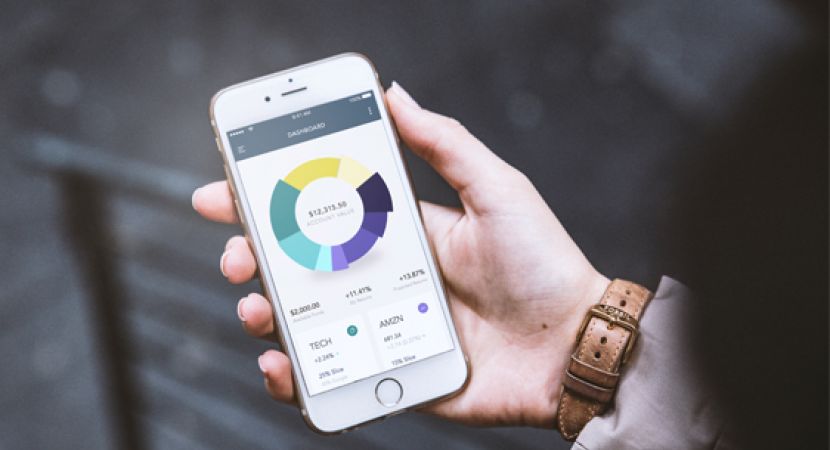 There are plenty of ways to have your money work for you, but not everyone has time to manage every monetary move. M1 Finance is an app-based service that spreads your investments across a balanced portfolio to make sure they're always working for you. With a $9 million investment as it came out of stealth last year, the company is already making waves. As it draws in more of its wealthy millennial target market, it hopes to carve a deeper niche between passive investing and active money management.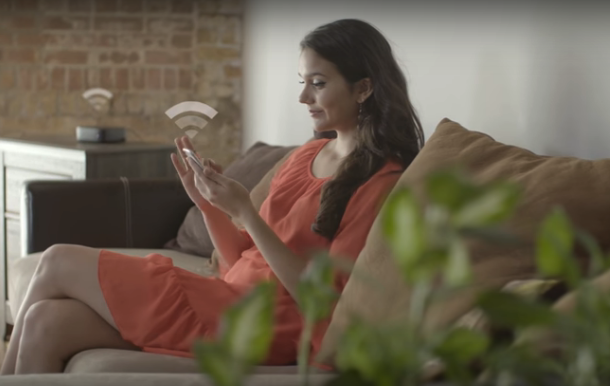 Cloud storage has plenty of obvious advantages, but it comes with risks, too — especially around privacy. However, a personal version of the cloud from Monument could alleviate some of those concerns. The company stores all of your photos on a local hard drive, wirelessly backing them up from your devices. But you're still getting some cloud-like benefits, like facial detection, automatic categorization and more.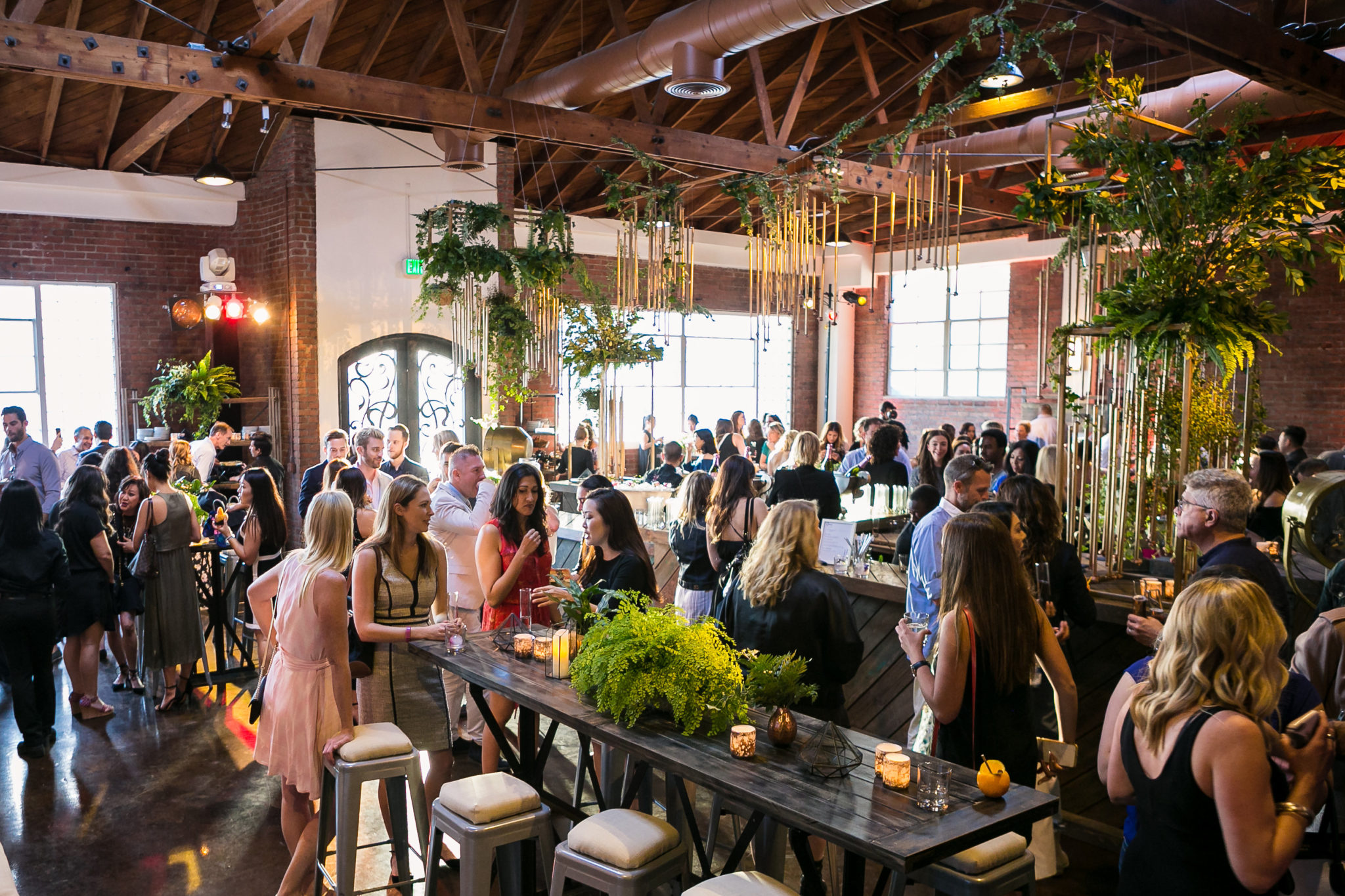 Breaking into the $112 billion events industry may be daunting for some, but PartySlate found a huge gap to fill. The company's photo-heavy, Pinterest-like marketplace connects venue owners with party planners looking for unique event spaces, killer decor and great photographers. The company was part of this summer's Chicago Techstars cohort and was an early graduate of 1871's women-focused WiSTEM program.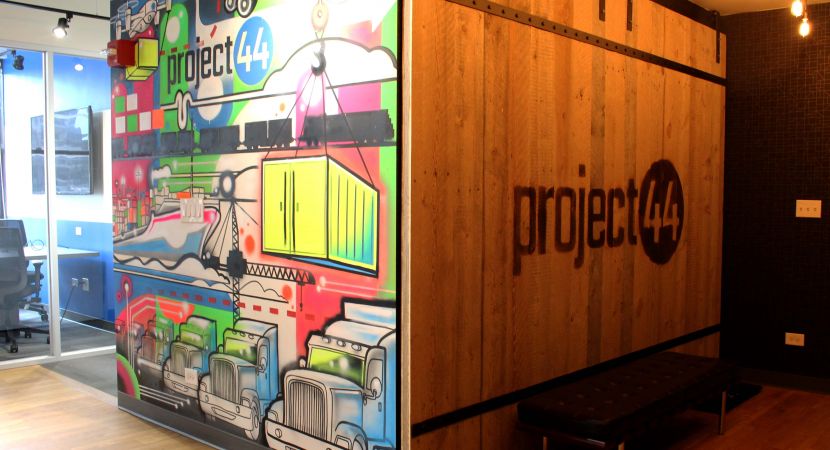 While we're spending more time online than in stores, we're shipping a lot of things around the country. project44 integrates with supply chain partners to power dynamic views into where products are. The company's $10.5 million Series A, secured in September, is leading it to new shipping verticals soon, with international expansion to follow.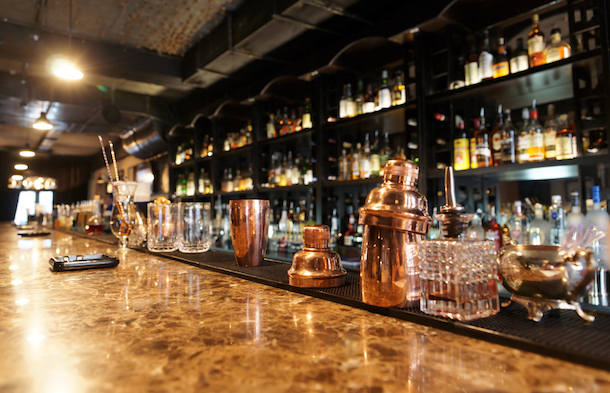 Booze delivery is easier than ever thanks to a wealth of apps and services. But the process for bars, restaurants and hotels to get alcohol from distributors is a little more antiquated. Provi (formerly Tiz) streamlines the process with a cloud-based system that tracks needs across locations to optimize delivery schedules. Taylor Katzman, a Drizly vet, launched this startup and already has 115 establishments using the system.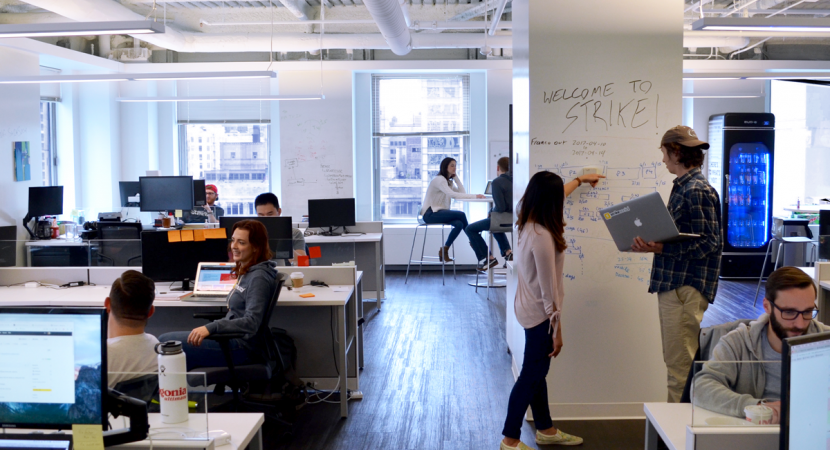 Strike Social didn't come to Chicago for the weather. The startup, which helps marketers bundle ad buys, got its start in Los Angeles, but moved to the Windy City to take advantage of the city's unique mix of advertising and tech talent. Since opening its Chicago office in 2015, the company has already outgrown one office and seen year-over-year revenues grow as much as 700 percent.
Supernova Companies is opening the door to new lending options. The platform allows banks, financial advisory firms and their clients to access securities-based lending, which often comes with lower interest rates than traditional loans that offer borrowing against things like property. The company's founder and CEO Tom Anderson has a 20-year history of financial advising and has built a team that brings together financial pros and technologists to make securities-based lending more accessible.
Some sci-fi visions of the future seem outrageous, but a world without cancer is getting more and more realistic — in part thanks to Tempus. The company is taking a data-driven approach to beating cancer and has already landed a partnership with the Mayo Clinic's Center for Individualized Medicine. Oh, and did we mention it was founded by serial entrepreneur Eric Lefkofsky, who co-founded startup successes like Groupon and Uptake and VC firm Lightbank?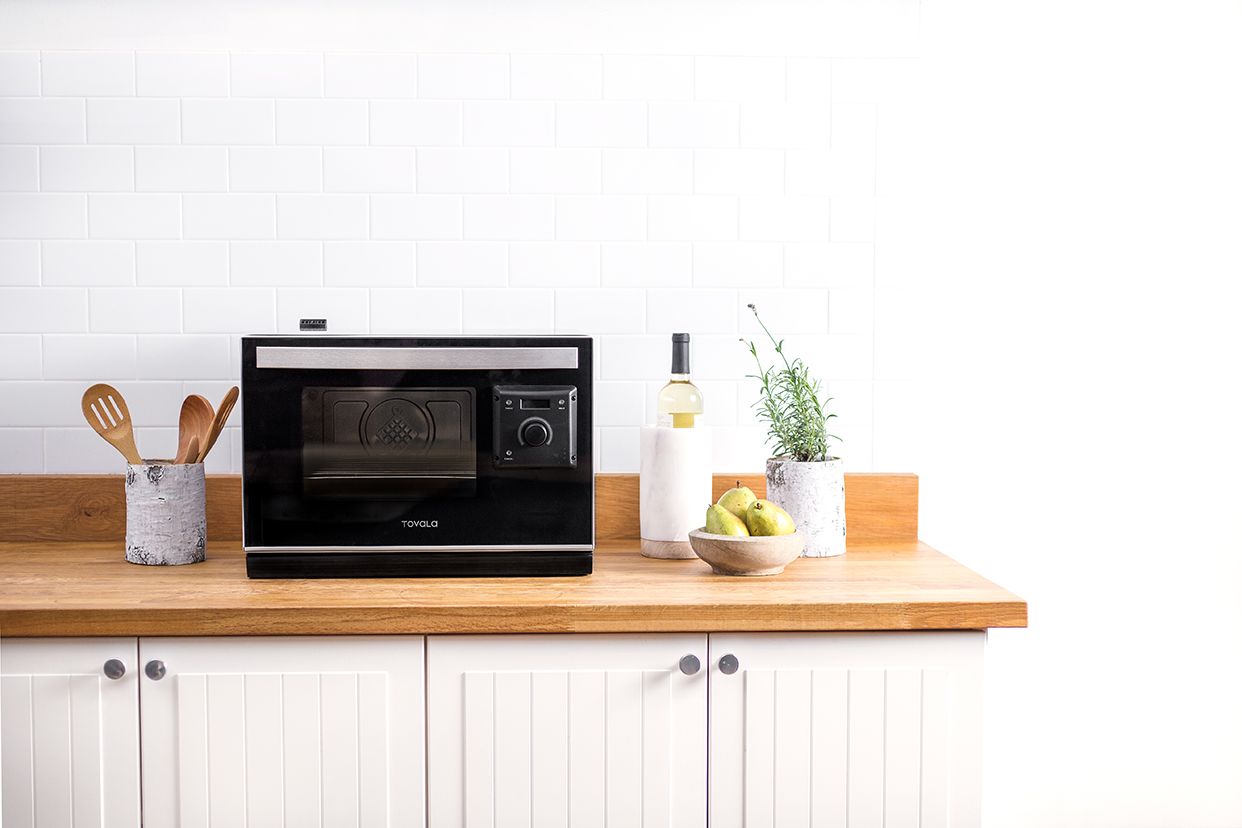 The smart home is quickly becoming a reality, and Tovala may be the most futuristic element of your connected house yet. The smart oven maker debuted its cloud-connected appliance last year following a stint at Y Combinator. With the product on virtual shelves now, Tovala will have to show its continued innovation as consumers look for new meals and other smart appliances to go with their connected ovens.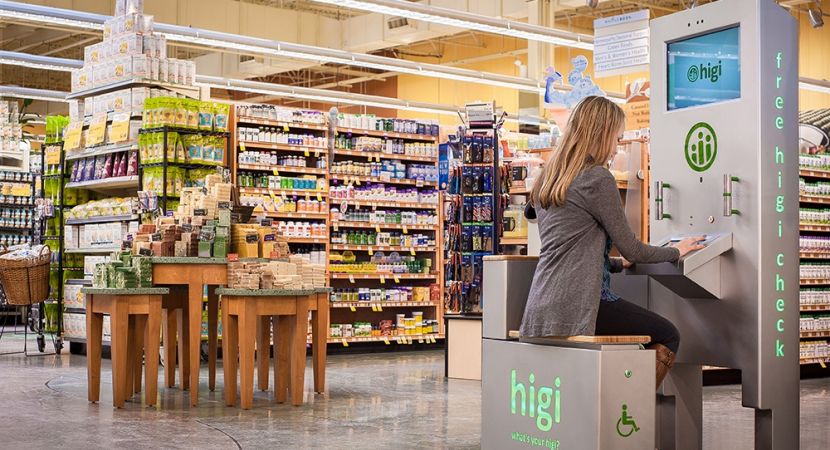 While Fitbit and the Apple Watch make tracking health and wellness stats a passive task, they don't tell the whole story. Chicago startup higi offers more in-depth info through a network of automated health stations that capture vital health statistics. The stations, which are found in national grocery and convenience chains, measure weight, BMI, blood pressure and pulse. With 30 million users and $40 million in funding, the company plans to partner with more healthcare providers in the future.
The average person doesn't need or want to own a home printer anymore. Ink is expensive, they're perpetually jammed and take up precious desk space. But every so often, you're stuck needing to run to the office supply store to print a single page. PrintWithMe lets you head somewhere more friendly, putting printers in coffee shops and other hip hangout spots.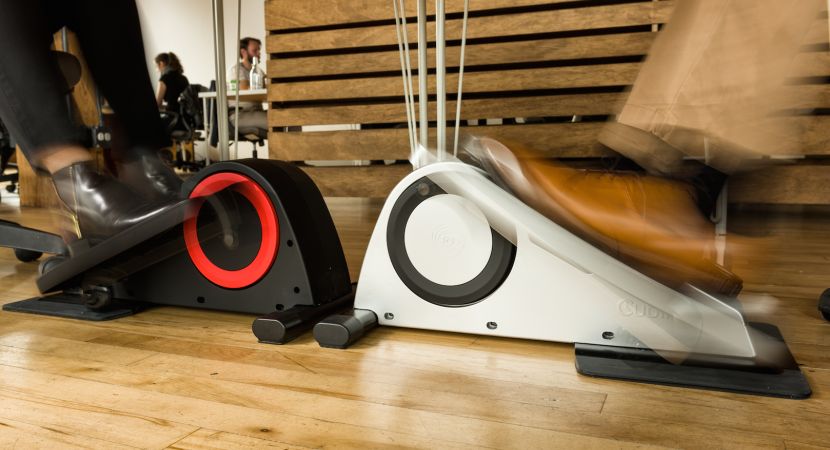 Finding time to work out is often the hardest part about staying fit as a startup employee. Cubii built an elliptical machine that sits under your desk so you can get in some cardio while coding. As desk-bound life catches up with millennials, they'll need innovations like Cubii that can fit into their schedules while still providing the health benefits they need.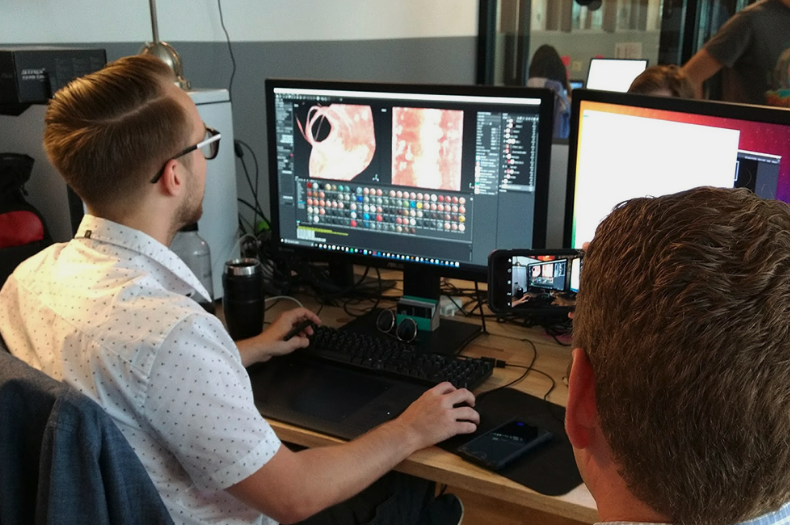 No one wants to be the practice patient for placing a breathing tube. Level EX replaces the human with an iPad, offering surprisingly realistic simulations for training doctors. The company combines that with a gamification platform to offer more flexible training time and make it more compelling for clients to learn new techniques. A former Microsoft employee launched Level EX last year with a focus on airway procedures, but his platform is expanding to include other medical training options in the future.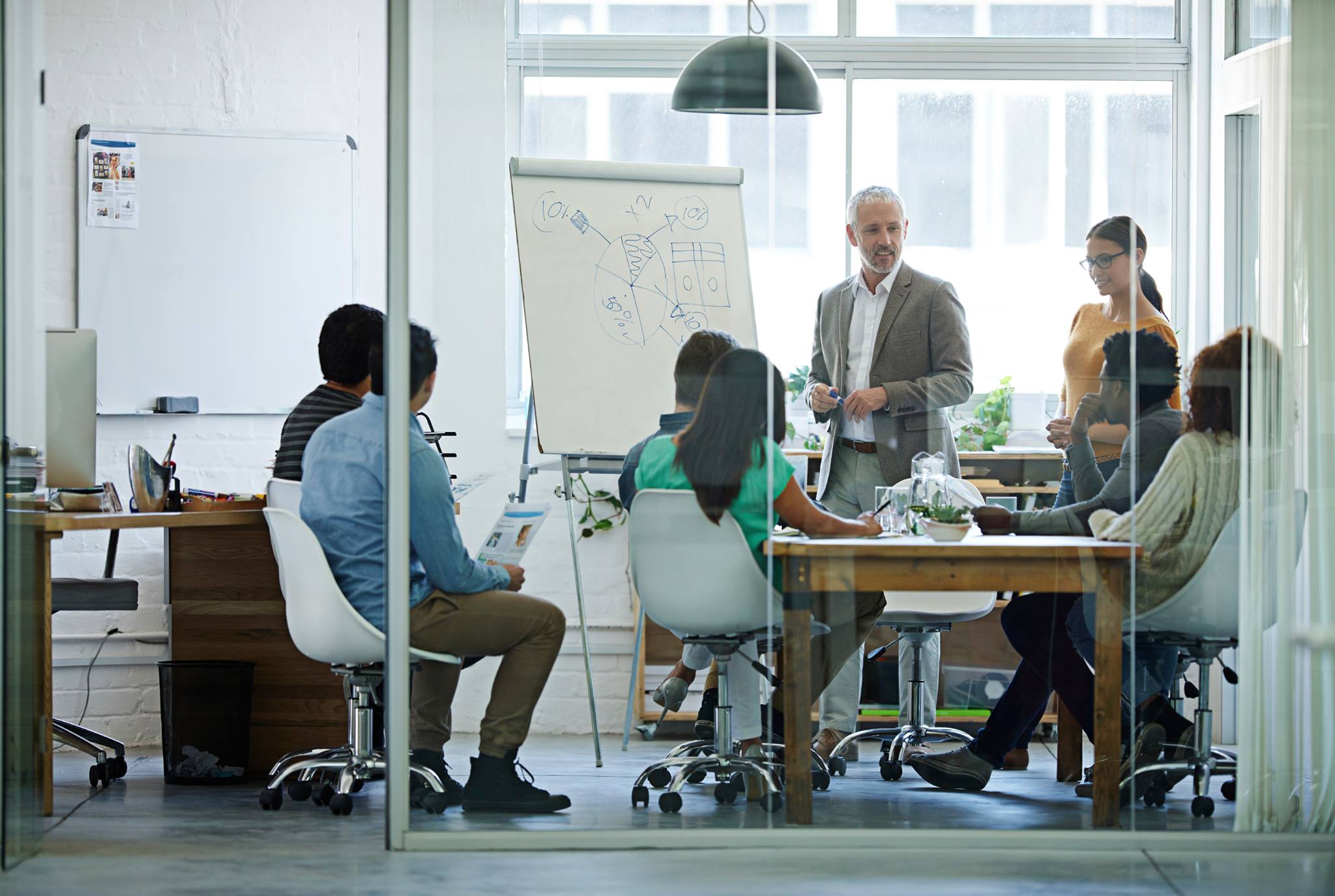 Finding funding may be easy for larger companies, but LQD Business Finance is using data to bring that ease to smaller businesses. The company is filling a gap in the lending industry, using a data-driven approach to safely send capital to mid-sized traditional businesses that don't offer startup-like returns. By cutting out the middleman, LQD can make it more appealing for smaller companies to go after loans that are vital to their ongoing success.
Scientists know proper testing is vital to sound research, but the marketing world is often left guessing about best practices. AdBasis lets companies A/B test ads on audiences to ensure their money is being spent smartly. With ads appearing only in front of the right eyes, advertisers get increased reach — and can even cut costs.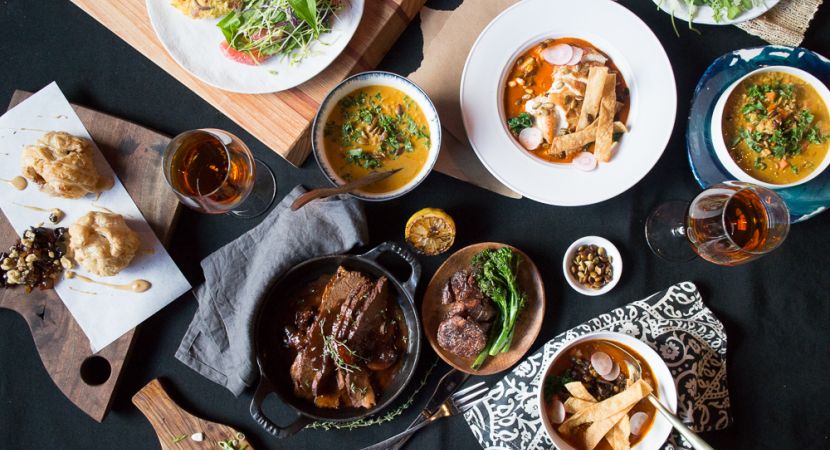 Chicago has tons of food delivery options, but restaurant food isn't always what you want. Cooked delivers pre-made meals weekly that can be heated up so you can avoid ordering out. The company acquired its competitor, Chefmade, earlier this year, helping to solidify it as a healthy option for pre-made meals.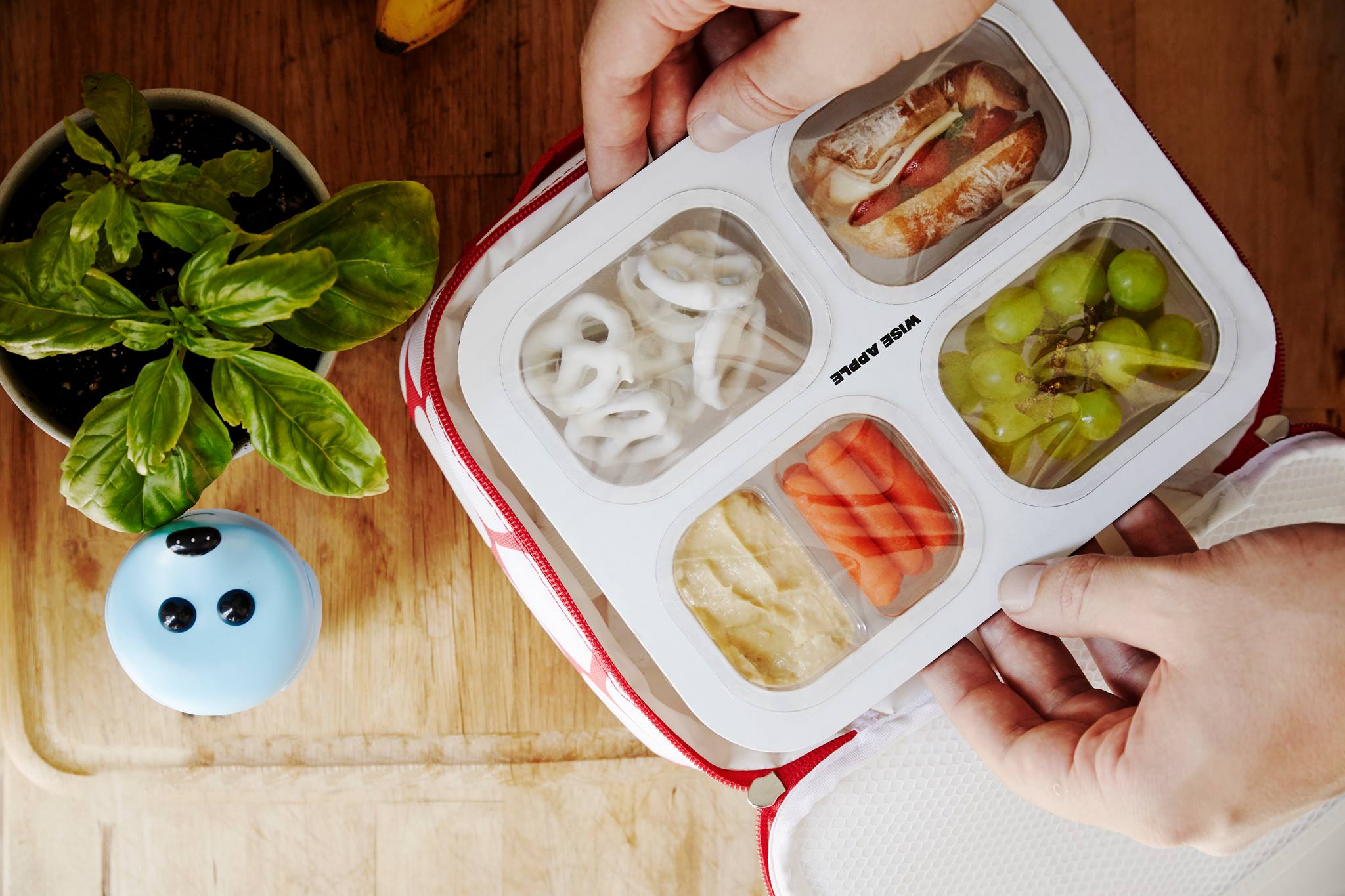 Food delivery is a popular dining option among millennials, but kids (and their parents) can benefit from its popularity, too. EatPak'd sends healthy lunch options to families each week that kids can take to school, camp or the park. The Techstars alum was overwhelmed by parents wanting to join during its beta, but has since grown to handle the increasing demand — thanks in part to an $830,000 angel round.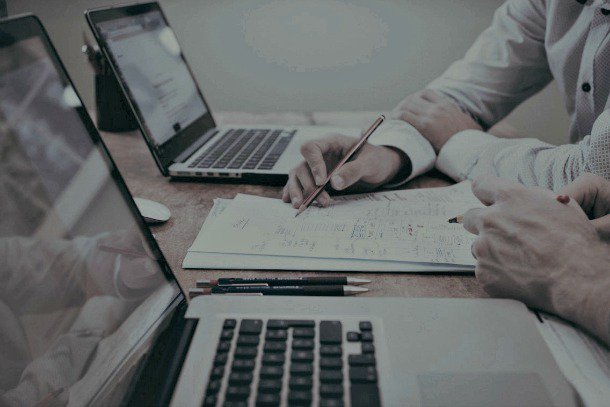 Founded last year by Google vet and former YCharts CEO Shawn Carpenter, RepIQ offers salespeople more insights into prospects across sales teams. Pritzker Group Venture Capital and Hyde Park Angels are both backing the company, along with early Grubhub investors Amicus Capital Partners and Arba.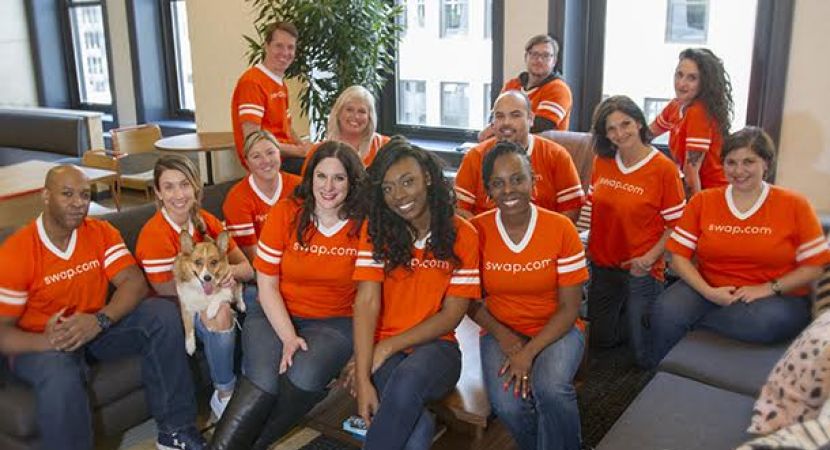 Scoring a good deal online is awesome, and with Swap.com, you can do it daily. The company, which has become the largest online consignment store in the country, offers pre-owned goods at great deals while letting users sell their items through the platform. With $20 million raised last year and a recent expansion into menswear, the company is quickly becoming the online spot to scratch your thrifting itch.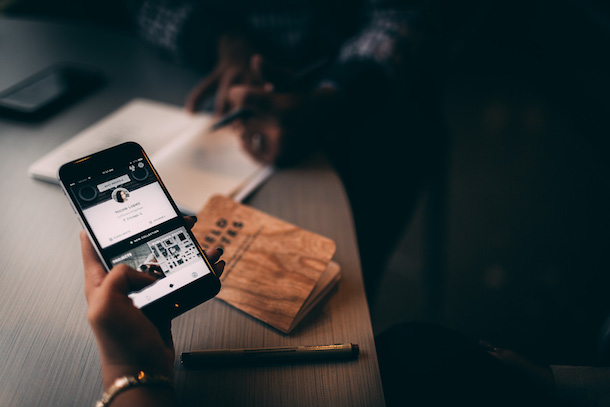 In today's competitive environment, networking is about more than just past work experience. Swishlinks is a networking site that lets users tell their "journey," a visually-driven part of their professional profile that balances showing off skills and talents with passions and side projects. While the company was founded in 2014, the co-founders started focusing full-time on the project last year and are growing their team.
With open marketplace sites like Amazon, eBay and Walmart, brands have to be careful of counterfeiters passing off goods that can undercut their prices and damage their image. 3PM Marketplace Solutions uses AI to spot fakes and register complaints to make sure consumers aren't getting ripped off and brands can maintain quality control in places where consumers are turning for deals.
Ever see a great deal on a flight but can't quite come up with the cash before the deal expires? Airfordable lets you purchase your tickets in advance and pay in installments. Using unique risk assessment tech, the Y Combinator grad avoids credit checks and instead charges a one-time fee, adding as little as 10 percent to the ticket price.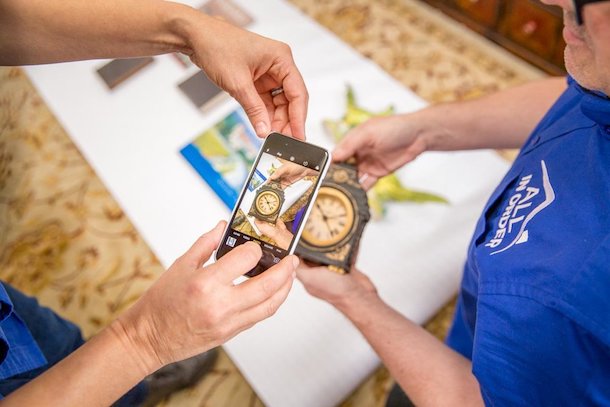 All In Order makes downsizing simpler by creating a digital catalog of everything you own. The company can help you prep for a cross-country move or help your parents figure out what they need to donate as they move out of your childhood home. Founded by former Marbles: The Brain Store CEO Lindsay Gaskins and born out of Builders.vc (formerly Roniin), the company is poised to capitalize as Baby Boomers begin downsizing and retiring out of state.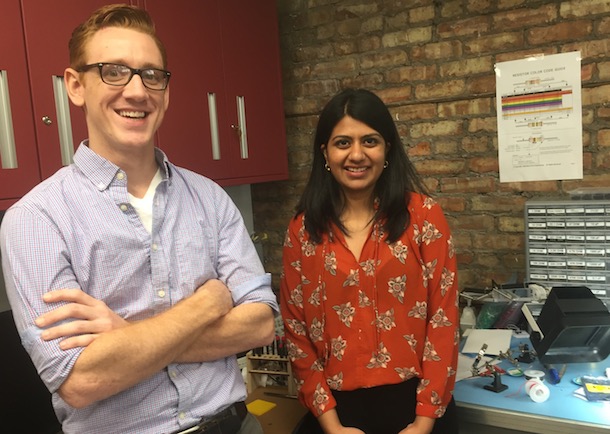 For many IoT creators, setting up the infrastructure for collecting and analyzing data is a grueling, confining task. Conduit Labs is accelerating the Internet of Things with a simple platform that lets builders perfect their products faster. The team, currently based at the University of Chicago Polsky Center for Entrepreneurship and Innovation, is looking for fresh funding to get its platform into IoT products as soon as this fall.
Software as a service is getting more and more popular, but companies selling SaaS products often don't have the tools they need to understand their customers. Bright helps increase growth and slow churn with insights into revenue, sales and usage. Although still operating in beta, the Techstars grad hosted the BrightConf back in October with 20 speakers discussing growing companies.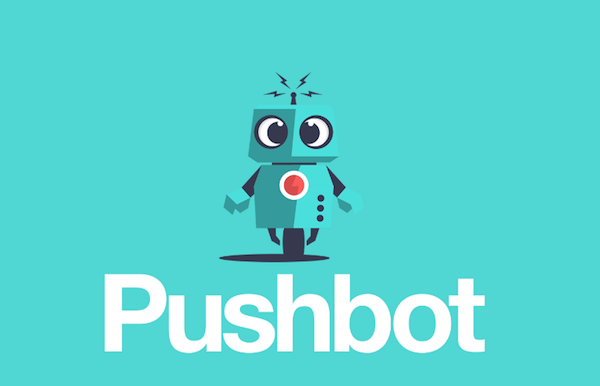 Stealth firm Catalytic may be hesitant to say what it does, but with a founding team led by former Fieldglass CTO Sean Chou and serial entrepreneur Ravi Singh, you can bet it'll be big. So far, we've learned the company's first project is called Pushbot and it will be a platform for business processes. To top things off, Pritzker Group Venture Capital, Lightbank and Chicago Ventures are just a few of the big-name investors backing the company.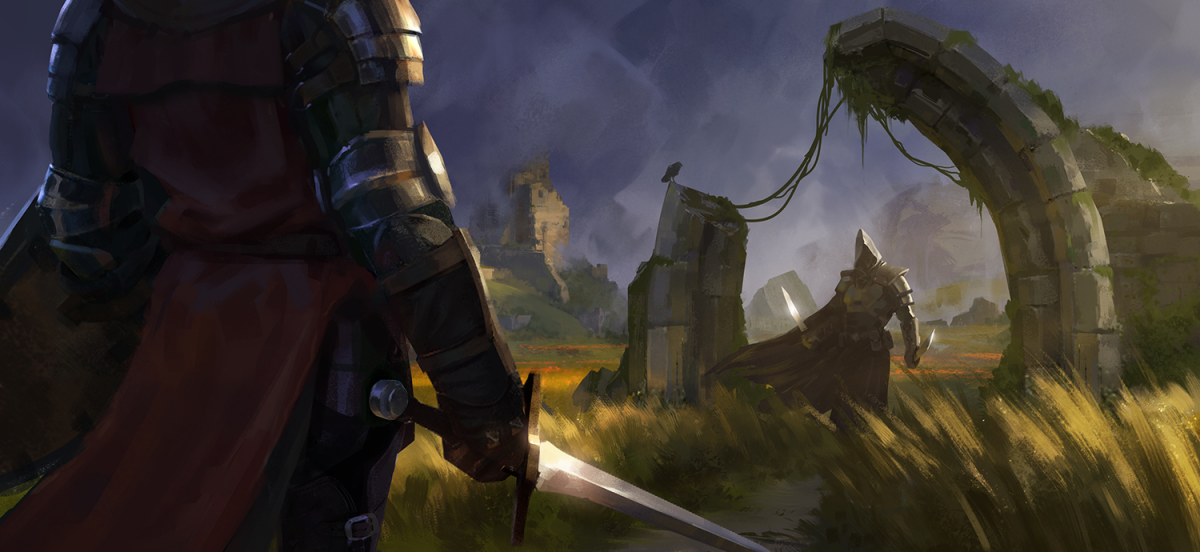 Mobile gaming is in a rut, but Gunslinger Studios is shaking things up by combining mobile gameplay mechanics with traditional gaming elements. The result is Exiles of Embermark, a one-minute, one-handed multiplayer game launching later this year. If the game is a hit, the company hopes to use the multiplayer backbone to launch other titles that engage groups of gamers around the world, all through their phones.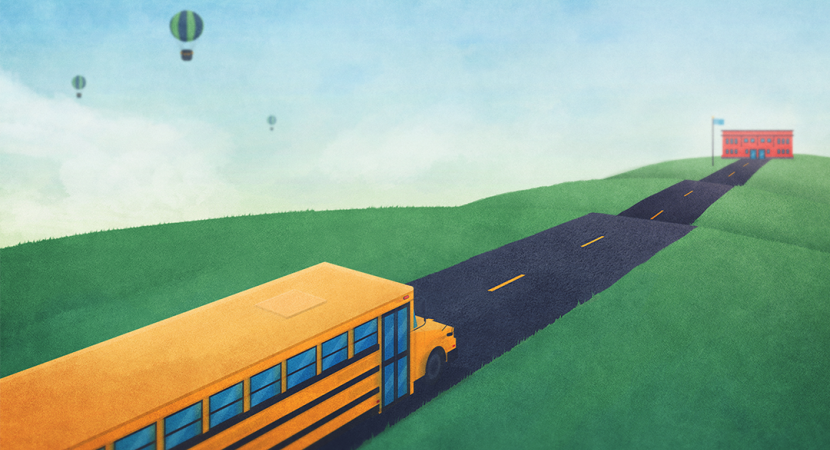 By tracking a huge amount of data on students, Learnmetrics helps educators plan for better outcomes. But it doesn't just provide teachers and administrators with a bunch of raw numbers — it turns that data into insights that can be used to demonstrate need to district leaders and other stakeholders. The company can even take older data to help lead to new insights, making it an attractive option for schools that already employ data-gathering techniques but aren't seeing the value yet.
Looking good can be a time-consuming affair. LISA lets users schedule beauty and wellness appointments like massages, haircuts and waxes all in one app. Plus, these professionals come to you at your home or office, keeping you on schedule. For beauty professionals, it's a way to avoid the costs and hassle of having a permanent location, while also offering more flexibility.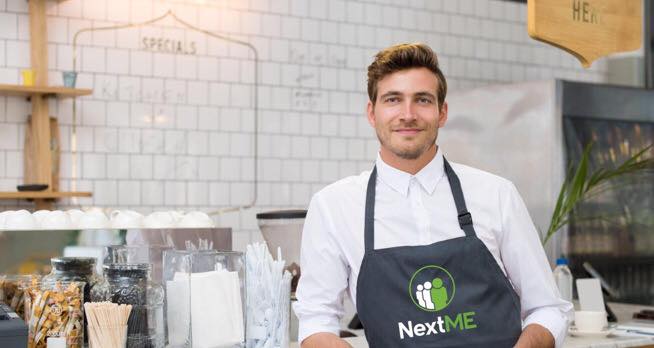 NextME wants popular restaurants to keep their waiting rooms empty without losing customers. Instead, diners are encouraged to roam around the neighborhood, with NextME's system texting them when their table is ready. In the past year, the company partnered with the Andersonville Chamber of Commerce to expand its offerings and has started diving into the world of data analytics to provide more accurate timing estimates.
After the reported $1.3 billion Cleversafe sale to IBM, Chris Gladwin is back with a stealthy startup named Ocient. We don't know much — other than that they are looking for tons of C++ developers — so we'll just have to wait and see what the top-secret project turns out to be.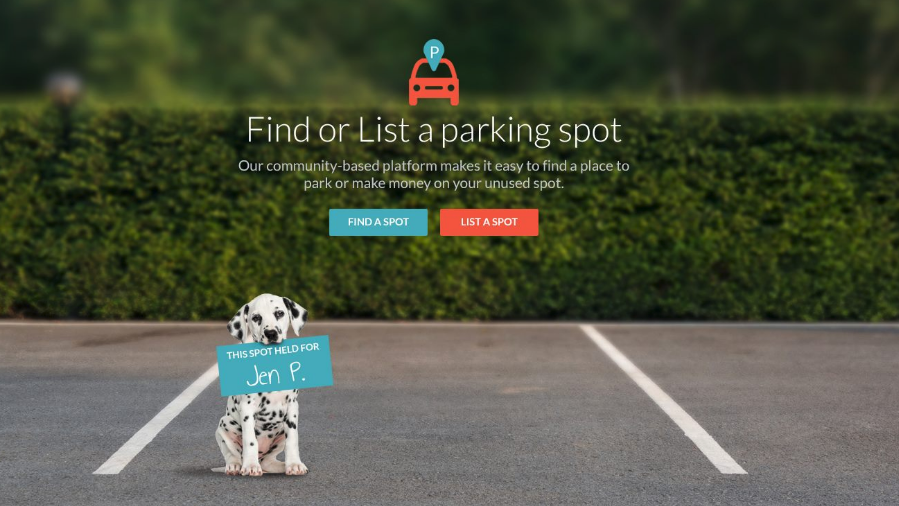 Ever drive around looking for a parking space only to see plenty of open spots on private property? ParqEx lets parking spot owners earn extra cash from their vacant spot, connecting them to drivers looking for a place to pull off the road. This year, the company is set to expand its spot-sharing service outside Chicago, building on organic user growth in places like Los Angeles, Milwaukee, Madison and Washington, D.C.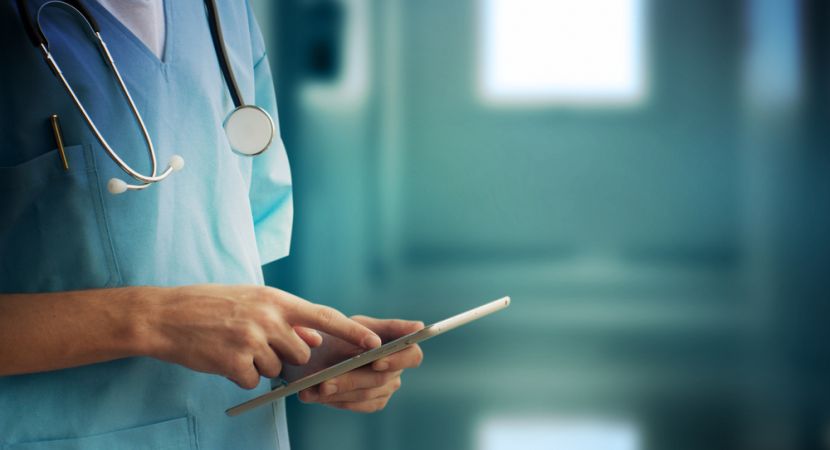 Social networks are great for communicating, but you probably don't want to tweet your symptoms to your doctor. PreparedHealth brings the features of a social network to HIPAA-compliant software, connecting patients more directly with their healthcare providers.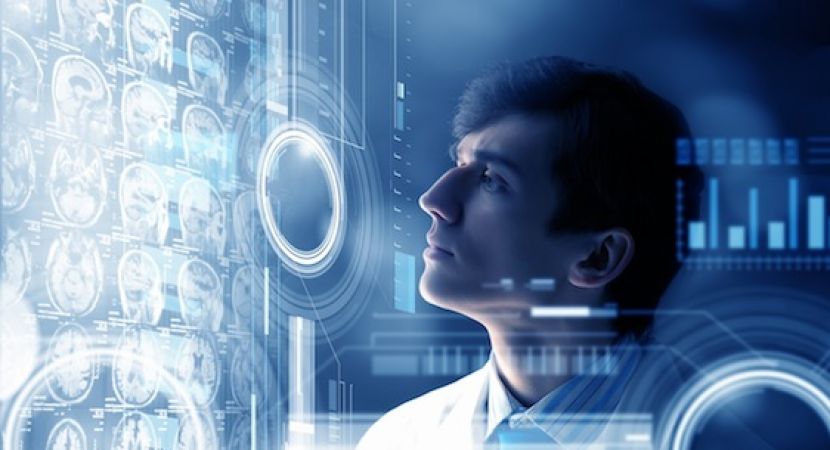 The tech industry is familiar with the struggle of finding the right employees, but medical expertise is also in short supply in some areas. Realize.ai is using artificial intelligence to help fill in the gaps, meeting the rise in CT scans with computer vision and algorithms that can spot serious issues that may get missed by overworked radiologists. Last year, the company worked with Northwestern University Medical Center on a trial run of the AI, and they hope to expand its capabilities over time.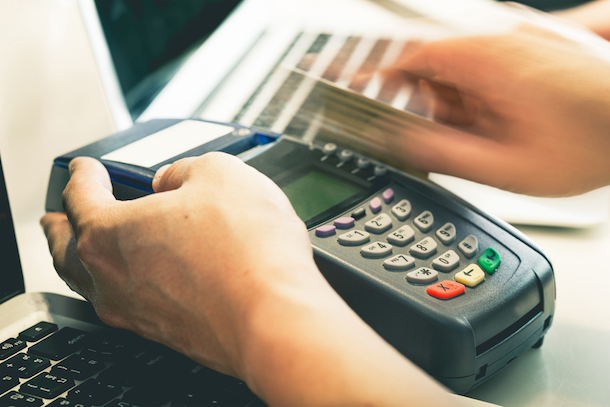 Loyalty programs and coupon clipping aren't worth the hassle for many shoppers. Rewards21 ties deals directly to your credit card to make the savings process simple. The startup, which counts former Restaurant.com CEO Cary Chessick among its founders, aims to simplify the experience for both customers and retailers. Since it's all tied to a card, clients can track sales across online and offline purchases to fully understand customer interactions.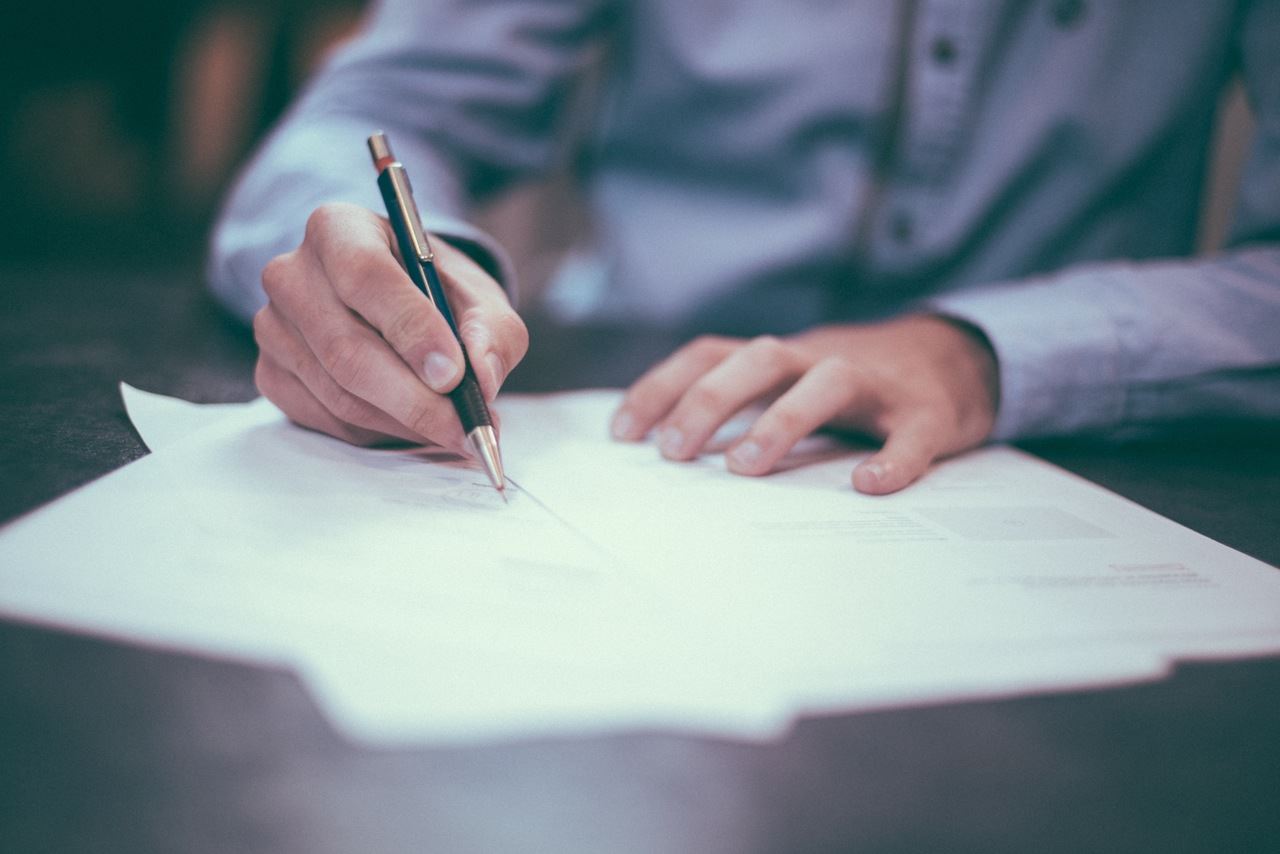 The U.S. immigration process isn't exactly straightforward. Road to Status takes a TurboTax-like approach to the procedure, walking immigrants through each step with highly detailed software. The system also helps immigrants prep for in-person portions of the process, meetings with attorneys and avoiding legal pitfalls that can slow down progress. The company has already partnered with Migrant and Immigrant Community Action Project and FWD.us, a group advocating for immigration reform on behalf of the tech community.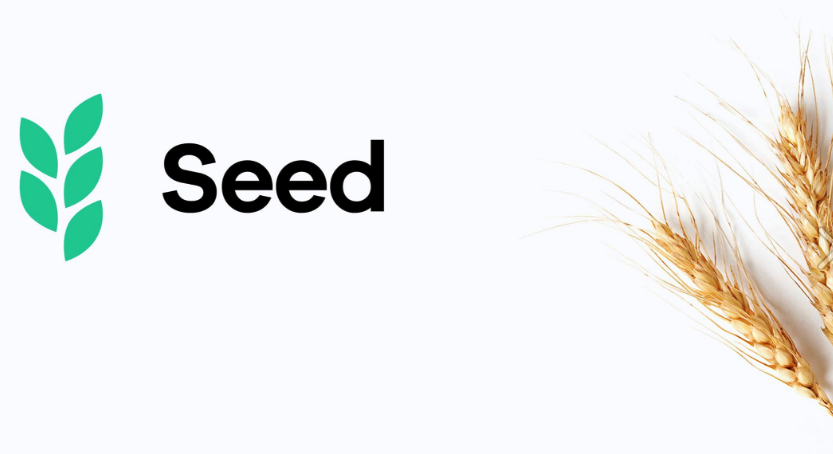 Exchanges have played a big part in Chicago's fintech history, and Seed CX is continuing that tradition. The company is using the latest financial tools to infuse cash into underserved markets, and they're starting with hempseed. By purchasing contracts for future hemp orders, investors can help stabilize the industry for farmers and even earn a profit if they purchase at the right time. Initially the company is focusing on hemp grown for research, but as legalization options grow, the company could see an explosion of interest in the hemp commodities market.
People are probably talking about your company on social networks, but it can be hard to understand what those conversations mean. Sentic Technologies scans web conversations and automatically sorts them thematically using machine learning and adaptive tech. This allows marketers to programmatically adapt messaging on the fly and keep up with trends happening around their product.
With Airbnb and other vacation rental sites making it easy to earn an income on a spare room or second house, there's an industry popping up to serve tenants making the leap into part-time landlording. VirtualKEY eases the pain points around key exchanges, integrating with a number of smart lock brands to offer digital keys that can be tied to times and dates.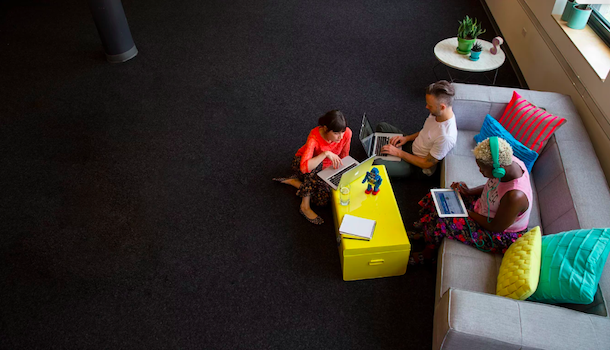 Diversity is a key concern in many industries, and companies are looking for ways to ensure variety in new hires. WeSolv is trying to boost diversity from the ground up, starting with the traditional interview process. In fact, the company is helping hiring managers skip the interview process for MBAs altogether, replacing it with a more unbiased approach to recognizing talent where employers submit projects to pools of applicants. Those applicants work together to solve the problem, while the employer gets insight into how potential hires work instead of just glancing at a resume.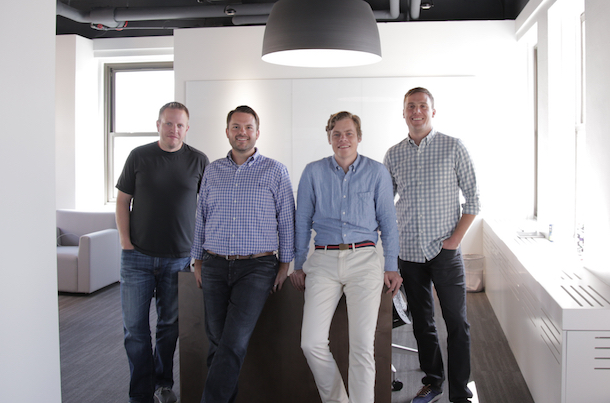 Almost every modern company has multiple subscription-based software purchases, but many companies don't know how much value those SaaS products are actually providing. Zylo helps companies optimize their SaaS buys by providing insight into how employees are using software to understand its effect on the bottom line. The company moved out of beta late last year, but big-name Chicago tech firms like CareerBuilder, Jellyvision and PowerReviews all tested the software before it hit the market.